---
Atletico Madrid striker Mario Mandzukic got more than he bargained for earlier this week when he was forced to exit the pitch doing his best Terry Butcher impression.
There's an old saying that a little blood can go a long way, but try telling that those the poor folks in the list below, who all at one point or another have had to shed blood for the cause.
Readers with weak stomachs would be warned to proceed through this gallery with caution, as some of the pictures are very graphic indeed.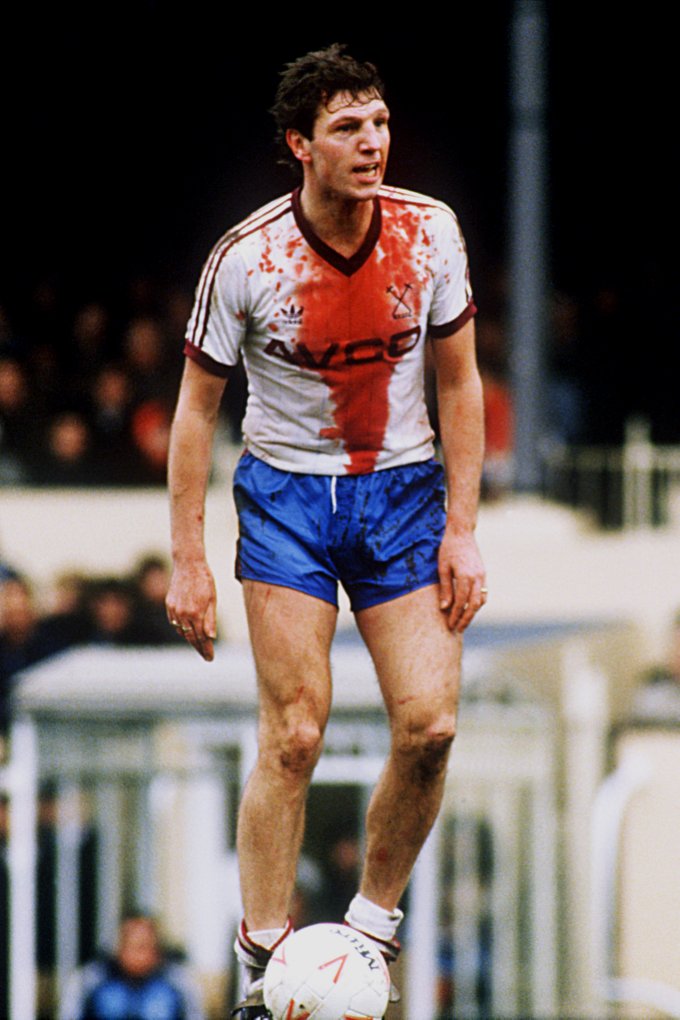 Alvin Martin – West Ham United
Martin often shed his blood with improving the shirt's design in mind.
David Beckham – AC Milan
Becks suffered this nasty cut to the cheek during his time with Milan – we hope it didn't scar his perfect face too much!