---
Prosecution continues to paint a picture of star athlete's history with guns.
Click here to watch a live stream of the trial.
A witness in the Oscar Pistorius murder trial said the Paralympic champion was responsible for firing a gun in a restaurant last year.
Boxer Kevin Lerena told the court in Pretoria that Pistorius had asked the owner of the restaurant to take the blame for the incident.
The timing of the gun-shot in the restaurant was placed just a month before Pistorius shot dead his 29-year-old girlfriend Reeva Steenkamp in their home.
The double-amputee denies intentionally shooting the former model and TV-show host, saying he mistook her for a burglar and through Steenkamp was in fact still in bed next to him.
Lerena, who is the fourth witness to take to the stand in the case, testified that he had been to Tasha's Restaurant in Johannesburg with Mr Pistorius and two other people, including Darren Fresco, in January 2013.
Fresco passed the firearm to Pistorius and said "I'm one up" meaning there was currently a bullet in the chamber, which was followed by a single gun-shot and then silence in the restaurant.
"I looked down, and where my foot was there was a hole in the floor," he told the court. "I had a little graze on my toe, but I wasn't hurt," Lerena said.
"Please, I don't want any attention around me. Just say it was you," he pleaded, according Lerena.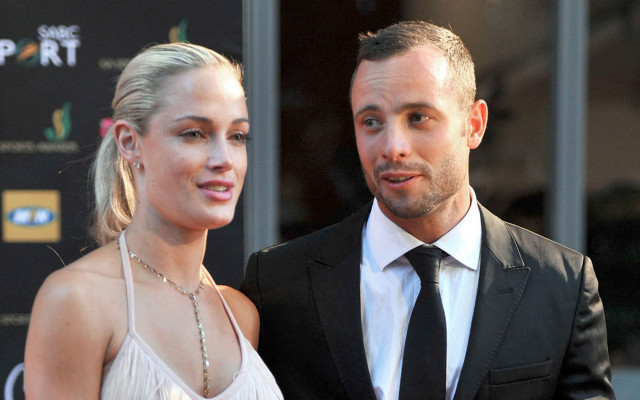 During his cross-examination of Lerena, defence lawyer Barry Roux said Pistorius had told him that he did not hear the warning about the loaded bullet as the gun was passed under the table and was checking the chamber when it was accidentally fired.
Restaurant owner Jason Loupis then took the stand and told the court that 220 diners had been present at the time of the incident, and confirmed that Mr Fresco had taken the blame for the gunshot.
If found guilty of premeditated murder, Mr Pistorius could face life imprisonment.
There are no juries at trials in South Africa, and his fate will ultimately be decided by Judge Thokozile Masipa.