---
Watch here live as the Paralympic champion answers charges for killing girlfriend.
Where: Pretoria, South Africa
TV information below
For United States viewers click HERE, for Britain and Asia viewers click HERE or try the World Services of BBC HERE and for Canadian viewers click HERE
South Africa Paralympic champion Oscar Pistorius has pleaded not guilty to the charge of murder of Reeva Steenkamp on the first day of what is expected to be a long and complicated trial
Pistorius shot and killed his then girlfriend Steenkamp, 29, when he mistook her for a burglar inside their home on Valentines Day in 2013.
Steenkamp was inside the bedroom en-suite at the time with Pistorius firing his 9mm handgun, fatally wounding her.
The prosecution argues that is was a premeditated act from the athlete known as 'blade runner' rather than a case of mistaken identity.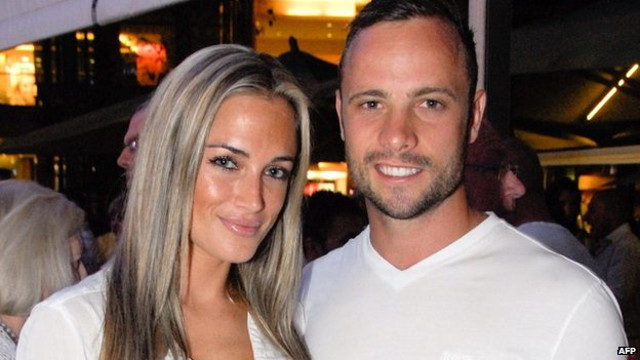 Media interest in the trial is so high in South Africa and around the world a 24-hour television station will broadcast live into Pistorious' homeland.
Pistorious pleaded not guilty to the charge of "wilful and intentional murder of Reeva Steenkamp" as his lawyer gave a statement of his version of events, stating that the athlete through his girlfriend was in bed next to him at the time of the shooting.
The character of the athlete will be called into question many times, with the prosecution likely to pain the picture Pistorius can be irrational, hot-headed and quick to last out in violence.
His background with guns will also be crucial in the case, with the 27-year-old having a long, and at times if it can be proven, questionable history with firearms.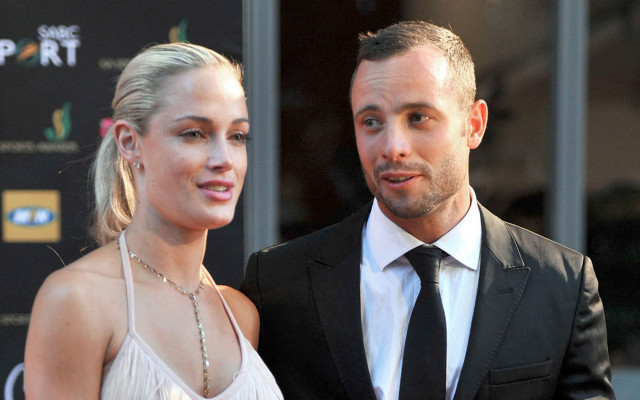 Footage has been shown of Pistorius at a firing range, shooting at a watermelon target that explodes on impact and draws delighted yells and laughter.
The court will hear how, in one incident, Pistorius accidentally discharged a pistol under the table in a Johannesburg restaurant. In another he put a bullet through the sunroof of a girlfriend's car in a fit of rage. Shortly after Steenkamp's death.
Last month Pistorius reached an out-of-court settlement over an assault case in which he was accused of injuring a female guest at a party in his house.
In 2009 he crashed his speedboat into a pier, breaking his jaw and several ribs and damaging an eye socket. When he came out of a three-day coma, he had 180 stitches in his face.
Records show the pair had a fight the night of Steenkam's death, with mobile phone records also set be crucial in the lead-up to when Pistorius allegedly drew a 9mm pistol and shot her through a locked toilet door, hitting her in the head, arm and hip.