---
Marouane Fellaini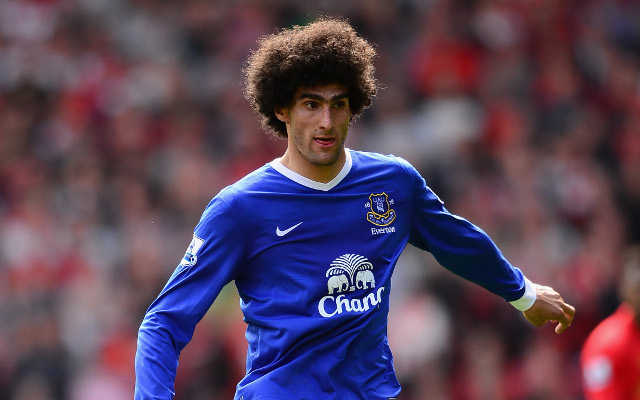 Yes, yes, there's no denying that the mere mentioning of the name may make United eyes roll at this stage, but there is a reason why Fellaini has been linked with the club all summer, and it's not just because of the Everton connection with Moyes.
The transformation of Fellaini from leg-breaker and nose-bloodier to marauding box-to-box goalscorer since his arrival in the Premier League five years ago has been an incredible one. Everton fans were happy enough with his domineering performances at defensive midfield, but when Moyes decided to push Fellaini further up the pitch last season something truly special was created.
The 6'4″ Belgian racked up 11 goals and five assists in his 31 league starts last season, proving a major offensive boon during striker Nikica Jelavic's sophomore slump. It's easy to see how Fellaini's indefatigable style would complement the metronomic Michael Carrick perfectly.