---
All of the hype is over and now lets see how the dust settles.
After months of speculation, hype and at least a million mock drafts, the real version has now come and gone for another year in the NBA as the latest injection of young talent prepares to hit the courts next year.
But did all of the picks fall where they were expected to go and what does each player mean for the team they now call home?
We break down all of the big names here starting at number one as we attempt to look into our crustal ball ahead of what should be an interesting rookie season for several future stars.
Number 1 overall – Andrew Wiggins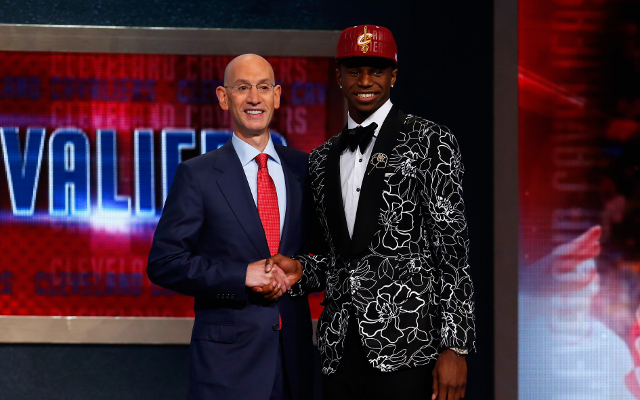 Position: Small forward
Height: 6'8″
College: Kansas
College stats: 17.4ppg, 6.0prg, 1.6apg, 44.9FG%, 0.9bpg
Not since some guy called LeBron James was taken by the Cleveland Cavs has a player generated so much hype throughout his High School and College career as Andrew Wiggins.
His amazing athleticism means he is able to guard players both bigger and smaller than him giving the Cavs added flexibility without the ball.
Although his offence and jump shot needs polishing his high basketball IQ and ability to take instructions means he should improve quickly in his first two years of playing in the league.
And with Kyrie Irving alongside him, the Cavs have the one-two punch that surely has to propel them into the playoffs in 2014-15.