---
Eden Hazard might not have been able to convert a crucial spot-kick at the weekend, instead scoring on the rebound to seal Chelsea's first Premier League title in five years, but there have certainly been some crucial and skilful penalties this season.
SEE MORE:
Chelsea transfer news
Arsenal transfer gossip
Comparing Chelsea's 2015 champions to the heroes of 2005: Mourinho's best combine to make ultimate title winners
We look at the five best records in the top division throughout this campaign:
=3) Eden Hazard – Chelsea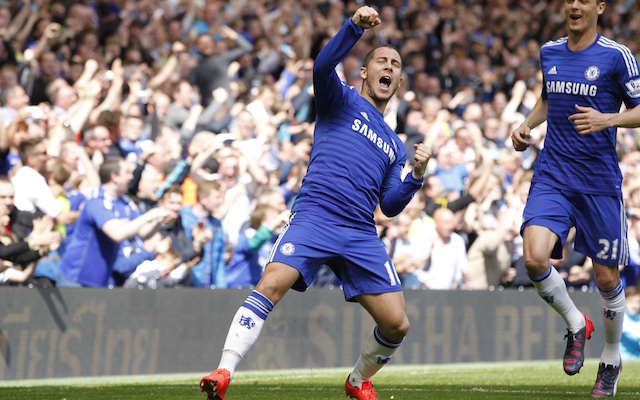 Penalties converted: Three
Hazard has a knack of waiting for the keeper to blink first and move before deciding where to place his spot-kick, an incredibly brave technique that reeks of the kind of confidence the Belgian shows on a weekly basis.
And his antics haven't gone unnoticed with Sky Sports pundit and former Southampton star Matt Le Tissier – himself scoring 47 of 48 career penalties – saying it 'takes a lot of bottle to do that'.