---
Atlanta Falcons pipped for the win with just 38 seconds left in the game.
In Miami, Ryan Tannehill threw his second touchdown pass with 38 seconds remaining in the fourth quarter, giving Miami a 27-23 win over the Atlanta Falcons in the Dolphins' home opener.
Atlanta kicker Matt Bryant missed a 35-yarder wide right that would have given the Falcons a six-point lead with 4:46 to play.
Tannehill then led the Dolphins on a 13-play drive that ended with Dion Sims' one-handed catch from a yard out.
"I didn't really think about the situation, everything was just instinctive," Sims said. "The linebacker grabbed my arm so I just reached up with my free arm and brought it in."
Miami safety Jimmy Wilson picked off Atlanta quarterback Matt Ryan to ice the victory.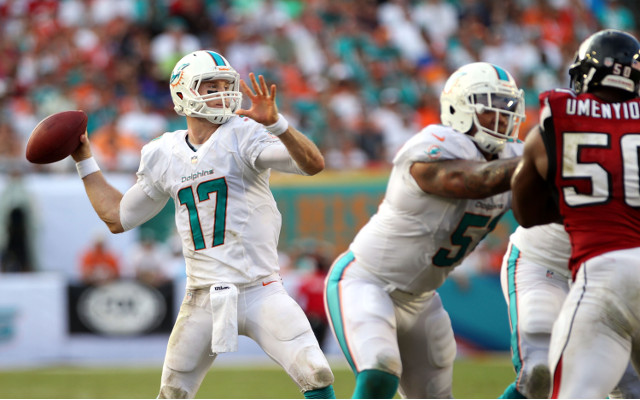 It is the first time since 2002 that the Dolphins have started a season at 3-0, with the team's fan base starting to believe that season 2013 might be special having already picks up playoff teams last year in the form of the Colts and the Hawks.
"It just goes to show that we can play with anybody," Dolphins center Mike Pouncey said in the locker room after the game.
"We took two years to put this team together and brought in a lot of different guys to help this team win football games. The coaching staff is pointing us in the right direction, and now we're going out and producing on Sundays."
It wasn't the best looking win for the Dolphins this year but in further good signs for the club they did what was needed down the stretch.
The Falcons had more yards than the Dolphins (377 to 285), more first downs (24 to 16) and led for a majority of the game. Miami also struggled with tackling and poor execution for three quarters, yet managed to stay within striking distance of Atlanta.
Miami had the ball and trailed by three points with 4:46 remaining.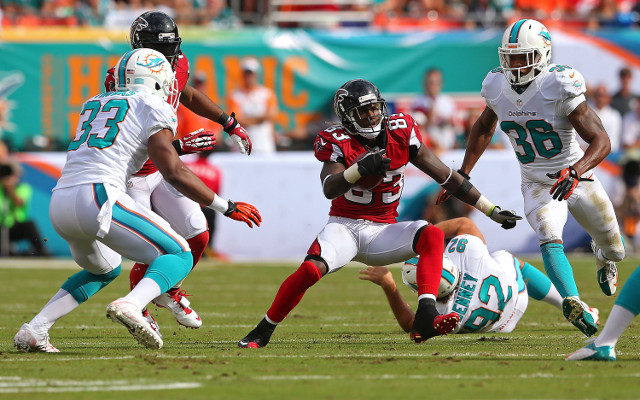 That's when Dolphins quarterback Ryan Tannehill (236 yards, two touchdowns) heated up, going 9-for-12 during Miami's 75-yard touchdown drive that sealed the game. The final play was a 1-yard touchdown pass with 43 seconds remaining.
Miami will tackle another perfect 3-0 team when the season hits week four when they travel to play the New Orleans Saints at the Superdome.
The Hawks, who started last season so well, will look to pick up the pieces when they tackle the New England Patriots at the Georgia Dome.