---
Daley Blind 7
Has probably looked the best player at left-back of anyone this season, so expect him be utilised there more often from now on.
Michael Carrick 8
Once again, he dictated the play and bossed the midfield. It will be a big blow if his injury has any severity attached to it.
Ander Herrera 7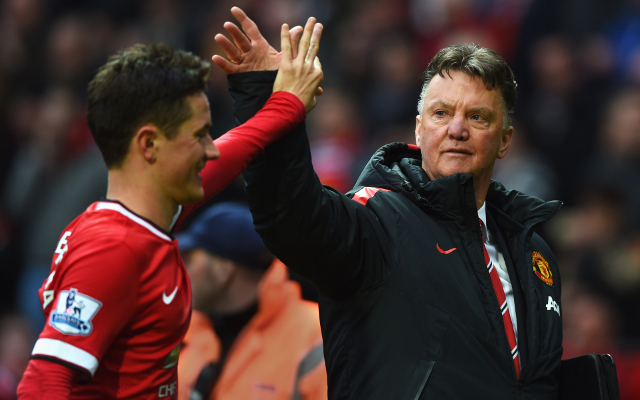 Where Michael Carrick perhaps sometimes lacks in energy, the little Spaniard certainly makes up for. He has become such an important part of the team, that it's difficult to imagine why he hasn't been there all along.
Marouane Fellaini 8
Proved again how lethal he can be with the second United goal midway through the first half. His bullet header gave Joe Hart little chance.