---
It's been over 20 years since Louis van Gaal raised the Champions League trophy with Ajax, and he may have to wait longer if he his Man United squad is unprepared for the challenge this year.
With the Champions League field now determined following an exciting playoff round that featured domination from Man United against Club Brugge as well as nine other clubs that fought tooth and nail to stay alive, the group stage drawing is now set.
While it is impossible for Man United to get drawn against Chelsea from Pot 1 or multiple clubs from La Liga, Bundesliga, Ligue 1 or Serie A in one group, there exists a group of teams which, played in combination, could spell a very early exit for the Old Trafford outfit.
SEE MORE:
Man United player ratings from 4-0 win vs Brugge: Wayne Rooney PERFECT
Man United have £73.4m to spend on MYSTERY striker before transfer window closes
Here is the "Group of Death" that would likely slam the door on Man United's chances of moving into the knockout round:
From Pot 1: Bayern Munich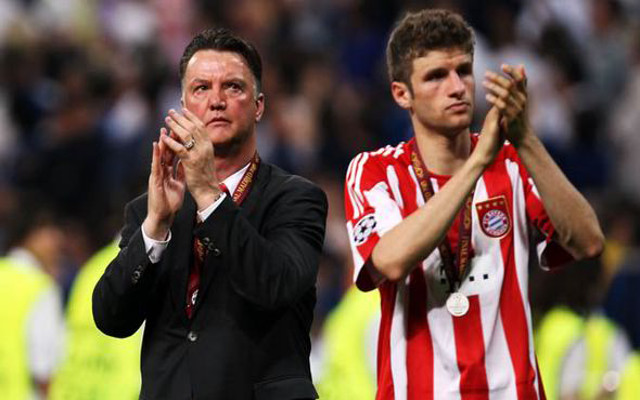 While Barcelona and Paris Saint-Germain certainly have the offensive firepower to give Man United a run for their money, Bayern Munich's veterans have a decisive edge over their Spanish and French counterparts.
Scoring machine Thomas Muller knows Louis van Gaal's scheming mind better than the difference between a stout and a lager. And while the argument can certainly be made that he is a better striker than Wayne Rooney, he's also well-versed in his former manager's playbook.
Throw in the presence of bonafide scoring aces Jerome Boateng, Robert Lewandowski as well as midfield superstar Arturo Vidal and you have an attack that Man United will struggle to match blow for blow.
Unless Van Gaal can physically pry Muller off the German giants with a massive bid before the transfer window closes, he'll have a hard time stopping his former protege from running up and down his side of the pitch.