---
Switching over from Nike to adidas, the Man United kit got a bold new look for the new season. Will the new Red Devils look as good on the pitch as their shirts?
Minutes after the manufacturer deal between Man United and Nike expired, the club revealed its brand new home kit for the 2015-16 Premier League season.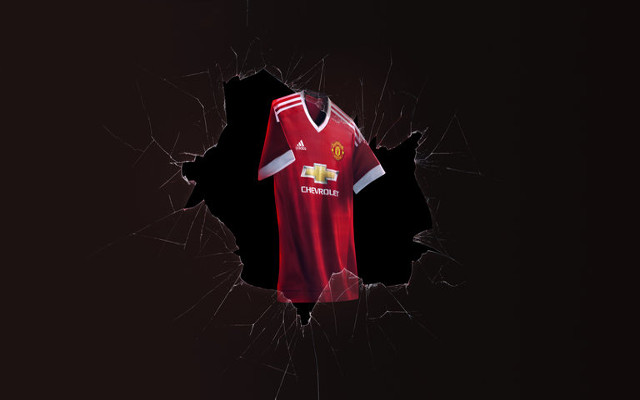 The theme of the launch was a bit silly though with the club's stars wielding pitchforks and shattering glass for some reason.
But Man United made it a "point" to include their brand new midfield stars, including Morgan Schneiderlin and Bastian Schweinsteiger – both of whom are expected to have major contributions to last year's 4th place finisher.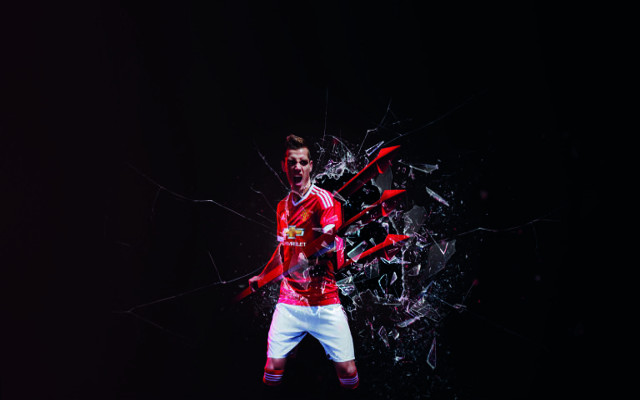 Among other Red Devils featured in the reveal were Juan Mata, Ashley Young, Daley Blind and Ander Herrera.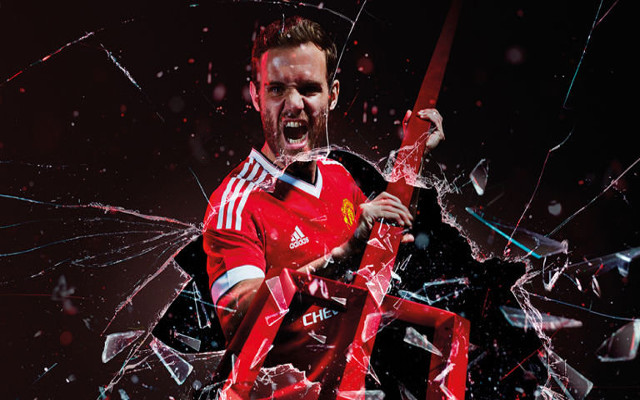 According to Sky Sports, the new sponsorship deal with adidas will pay Man United around £100 million per season – which will be tacked on top of the whopping £47 million the club receives from their primary corporate sponsor Chevrolet.
It's the first time Man United and adidas have reunited since 1992.
Adidas designer Inigo Turner – who also happens to be big fan of the Red Devils – said that the club's past success was the inspiration of the new design.
"At adidas we have been on a real journey in creating these new kits for Manchester Unitedm" Turner said. "This landmark sponsorship is not the first time we have partnered with the club and it is with these iconic kits of the past that we drew our inspiration from.
"We have aimed to break expectations by re-engineering simple but impactful design features such as the classic v-neck collar and the iconic three-stripe detailing down the arms as our commitment to giving Manchester United a truly ground breaking kit for the 2015/16 season."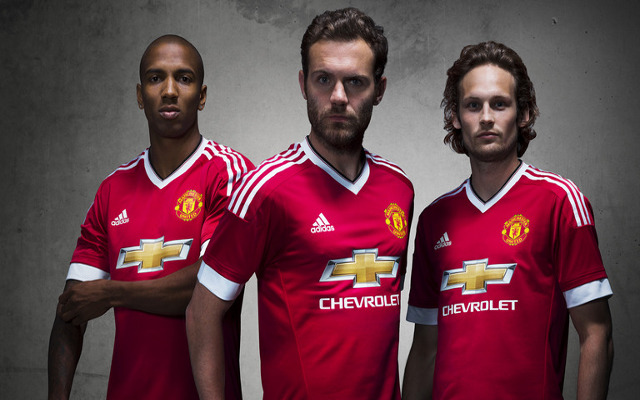 Richard Arnold, the Manchester United Group Managing Director, added, "Everyone at United is very proud of the shirt's classic design, which draws upon the Club's iconic kits of yesteryear. Manchester United and adidas have a long and illustrious history in football, both leading the way in innovation and performance.
"The design of the 2015/16 kit will not only appeal to our loyal supporters, it will also showcase adidas' expertise in creating state of the art performance products for the football industry."
SEE MORE:
Community Shield news
Liverpool transfer news
Man United transfer news