---
Will Can, Lallana and Lambert actively boost the first team?
SEE ALSO: Liverpool's worst ever signings!
To date, Liverpool have made three summer signings so far, bringing in Adam Lallana and Rickie Lambert from Southampton for £25m and £4m respectively, and Emre Can from Bayer Leverkusen for around £10m.
However, with £80m expected to arrive in the club's coffers due to the imminent sale of maverick forward Luis Suarez to Barcelona, manager Brendan Rodgers will have plenty more money to work with to ready his squad for a Champions League campaign in 2014/15.
Back in May, Rodgers promised that his side would be signing players to walk straight into the 1st team, rather than the squad options he bought last summer.
"The players we brought in last summer were young players and players to cover," Rodgers said, the Telegraph reported.
"This season we need to bring in starters."
Last term, fans praised Liverpool for the speed in which they brought in the likes of Iago Aspas, Simon Mignolet and Luis Alberto, but the two Spaniards flopped – and apart from Mignolet, none of the other signings (Sakho, Ilori, Toure, Moses & Cissokho) had a considerable impact on the side's success. This was largely ignored due to Liverpool's excellent season, but with £40m already spent, it seems that Liverpool might be making the same mistakes…
Here's why: 
Adam Lallana:
The Englishman is creatively impressive, and last term, he scored nine goals and assisted six in the Premier League – playing either on the left of a front three, or in the no.10 spot behind a striker. As a result, the Reds splashed out £25m on his services (only £2m less than Chelsea paid for Cesc Fabregas), but it's difficult to see what he brings to the side that Coutinho and Raheem Sterling don't already offer.
Playing at the top of the diamond last season, teenager Sterling thrived – earning identical goal and assist statistics to Lallana in fewer games. Sterling is much quicker than Lallana, a better dribbler – and his rate of improvement is so impressive that his passing and game intelligence is arguably already on a par with the new signing, who is seven years his senior.
Similarly, Coutinho's creative spark and ability to create something out of nothing should not be ignored. The mercurial Brazilian (himself only 21-years-old), can play in the hole behind a forward, on the left, or in a deeper role as part of a midfield three – exactly the same as Lallana.
While Lallana's signing adds strength in depth, and gives Rodgers more options from the bench – it doesn't do noticeable amounts to improve the first-team, and for £25m, this seems like a mistake.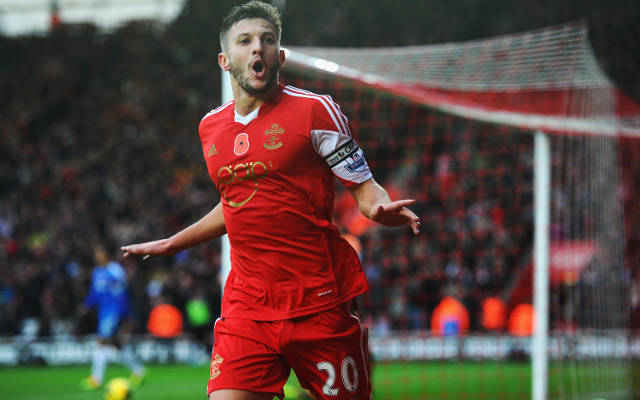 Emre Can:
Emre Can cost £10m, but there's virtually no chance he'll be recognised as a starter next term. Steven Gerrard has the anchoring midfield role nailed on, and with club stalwart Lucas not likely to leave, the Reds already have a more than ample backup option for their captain.
What's more, Joe Allen, Jordan Henderson, Coutinho and Lallana are already at a higher level than Can, so while the young German is undeniably talented – it's very unlikely he'll have an immediate impact on the team.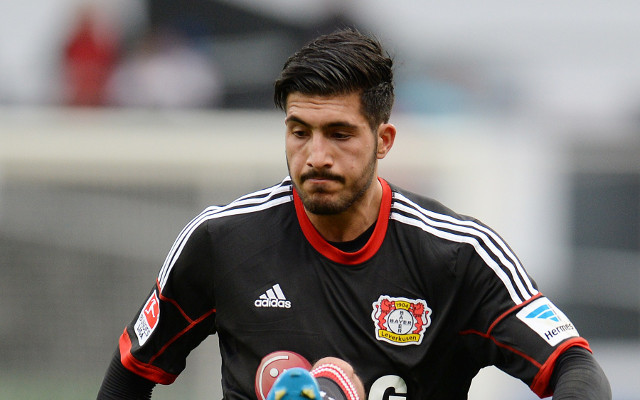 Rickie Lambert:
While Chelsea, who finished below Liverpool last season, secured £32m Diego Costa – Liverpool signed Southampton forward Lambert instead. Lambert played well last term with Southampton, and his ability to finish off either foot, take nearly perfect penalties, and hold the ball up is impressive.
However, it's very unlikely he'll get in the starting XI with Daniel Sturridge at the club, and he certainly isn't of the level to replace Suarez – one of the world's best players. While it's unlikely that Liverpool knew they were selling Suarez when they acquired Lambert, his transfer will still do little to improve Rodgers' first-choice side.
For £4m though, the signing seems sensible considering the extra matches Liverpool will play due to European competition – but Lambert still isn't the 'starting player' his new manager promised fans the club would sign.
Before the new season begins, the Reds need a top new left-back, a top new centre-back and a world-class replacement for Luis Suarez.
If they don't secure these, the Reds could go backwards next term despite the money already spent.