---
All the stats you'll need to know when pitting World Cup hopefuls against each other.
With the upcoming World Cup semi-final between Argentina and the Netherlands coming up this week, all eyes will be on two players in particular to see who comes out on top. Both players have been in blinding form for their respective countries, but which one is more influential? Which one will step up? And which one will we see in the World Cup final? We aim to answer that here.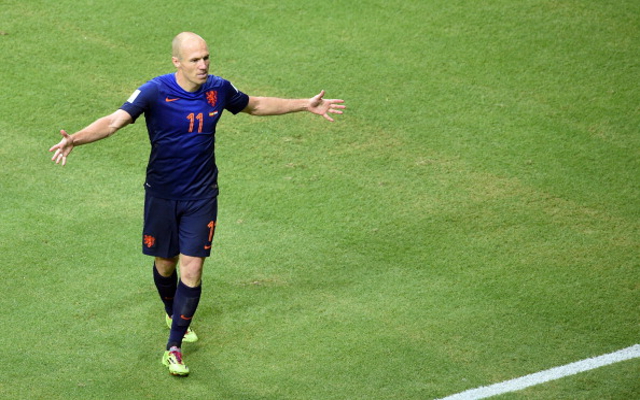 Arjen Robben – Netherlands
Games played: 5
Distance travelled: 55.4km
Top speed: 31.6km/h
Dribbles: 25
Passes: 195
Chances created: 15
Assists: 1
Shots: 17
Goals: 3
Share of total goals: 33.3%
Robben has undoubtedly been in scintillating form this summer, and has been a key component of the Oranje's march to the semi-final. After helping orchestrate the downfall of Spain, he then guided the lowlands country out of the group to set up a meeting with Mexico in the knockout stages.
Robben was a constant thorn in Mexico's side, and should have earned his side a penalty much sooner than he actually did at the end of the game to secure their passage through to the quarter-final. Though he will be central to anything the side does in Brazil, he is still widely regarded as a one trick pony. When receiving the ball out wide, he will typically run at opposing full-backs at full pelt before cutting back inside to shoot. If you can do that well, which he does, then it is a good skill to possess, but against a side as savvy as Argentina may mean that his usual bag o' tricks are ineffective this time around.