---
Thursday's sport pages after Chelsea's 2-1 defeat against Basel.
Most newspapers ran with images of Jose Mourinho looking deflated, as the Portuguese's Champions League league return was ruined by plucky Basel.
Chelsea went down 2-1 to the Swiss, to make it four games without a win for the Special One.
The Daily Mail  and The Daily Express ran with the headline 'Basel Faulty', a pun on John Cleese's legendary hotelier Basil Faulty.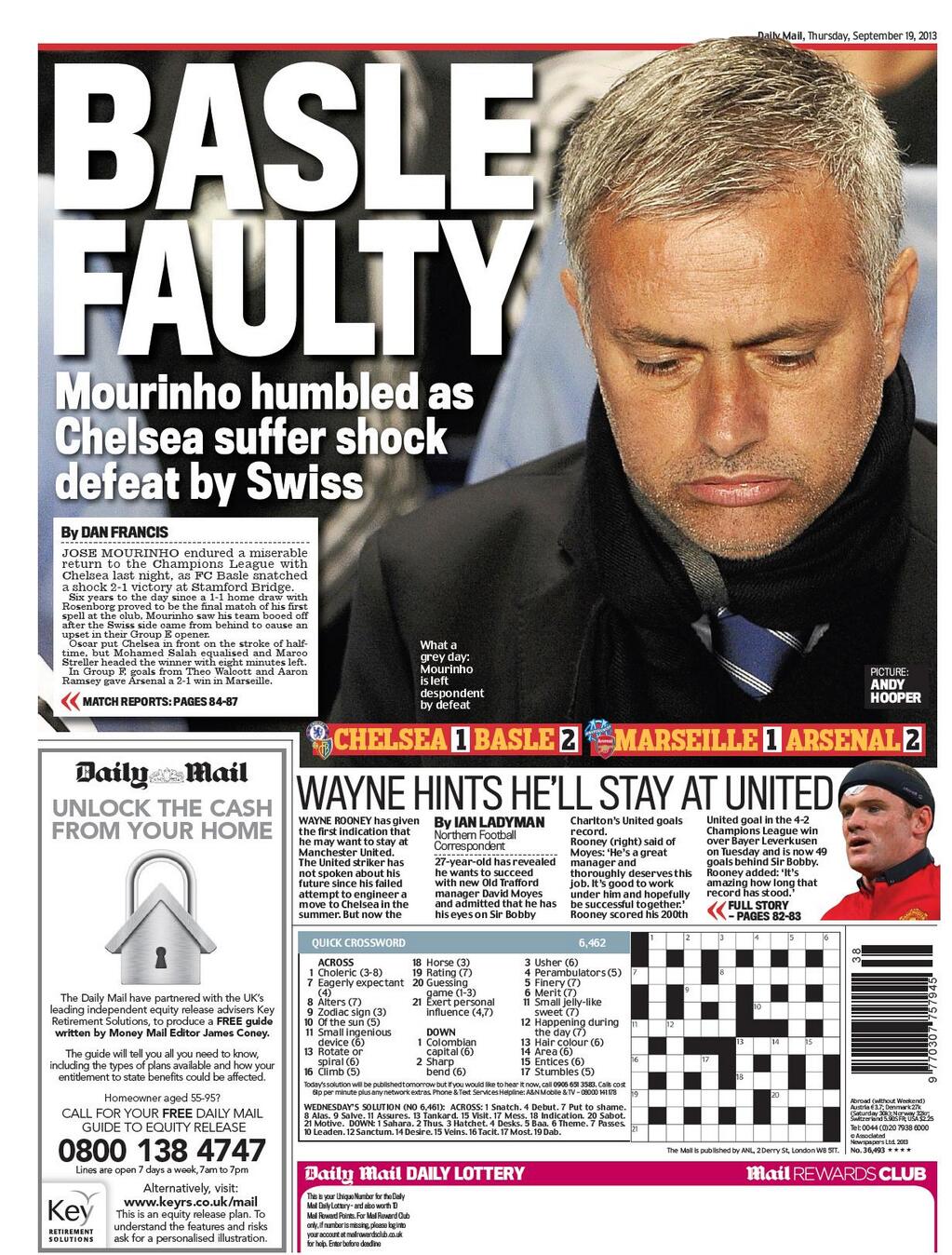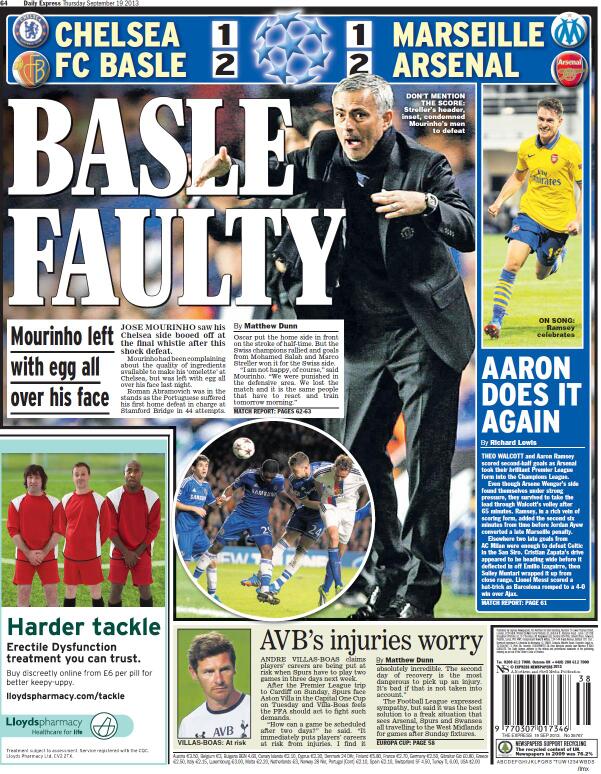 The Daily Telegraph, meanwhile, went with 'Shell Shocked' and a similar picture of a dejected Mourinho.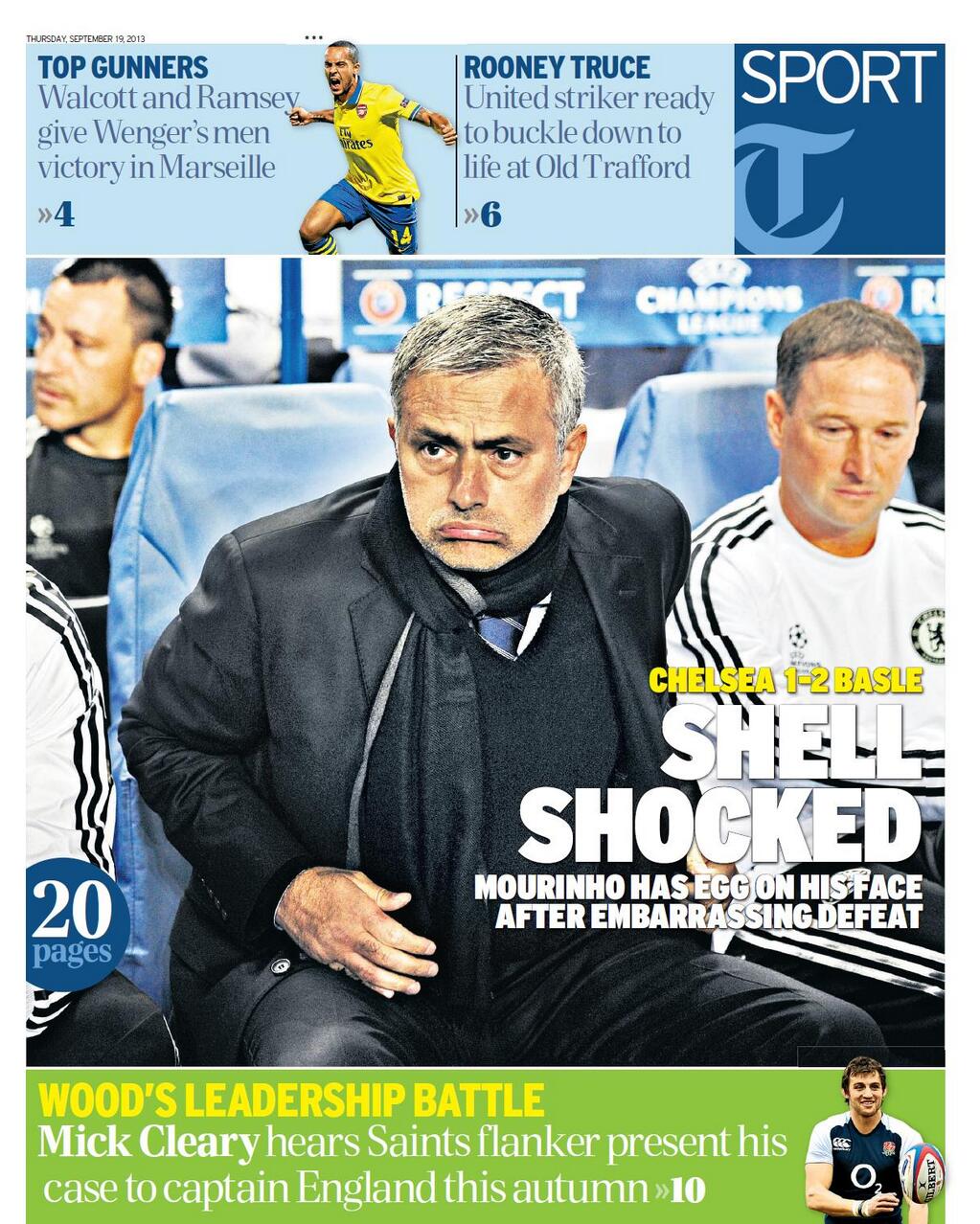 The Times went with 'Beaten Chelsea Far From Special'.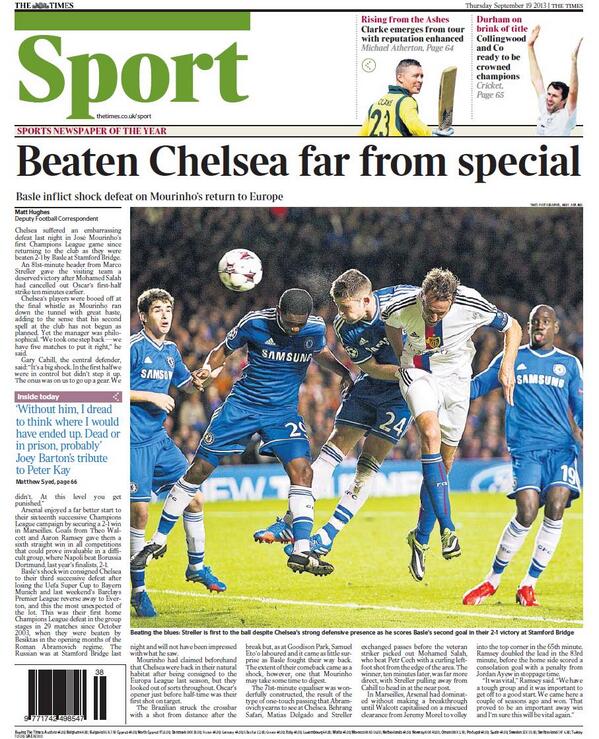 The Daily Star and The Sun opted for the headline 'Rotten Eggs', in reference to Mourinho's comments this week that his squad are 'young eggs' that need nurturing.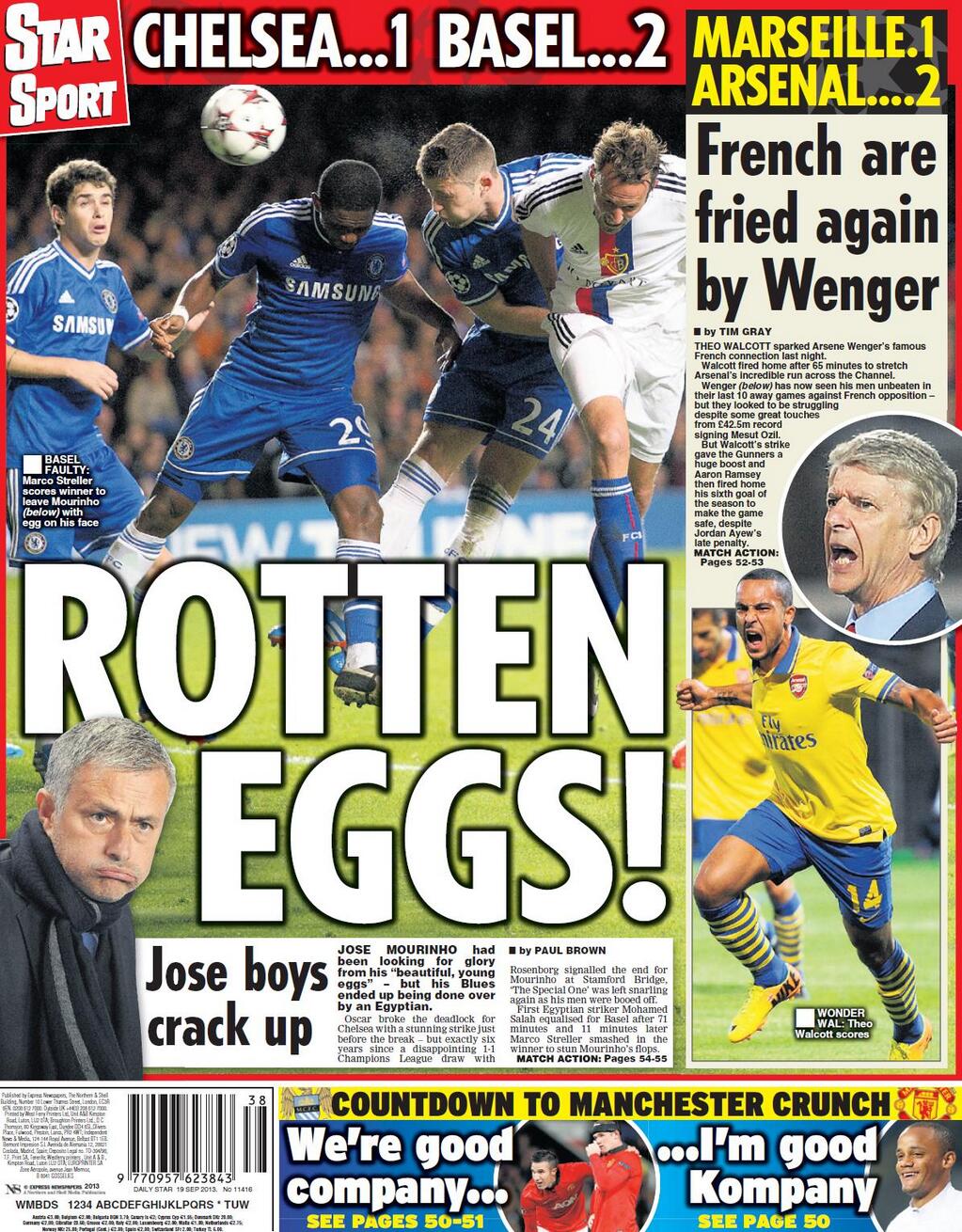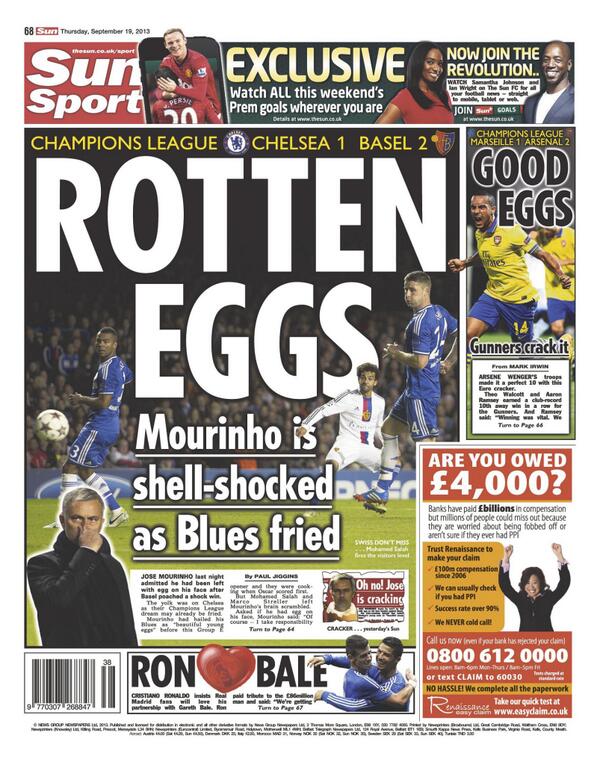 The Guardian also ran with the egg theme but opted 'Egg on his face', the same line used by The Daily Mirror, and a picture of Chelsea's players looking dejected, rather than a shot of Mourinho.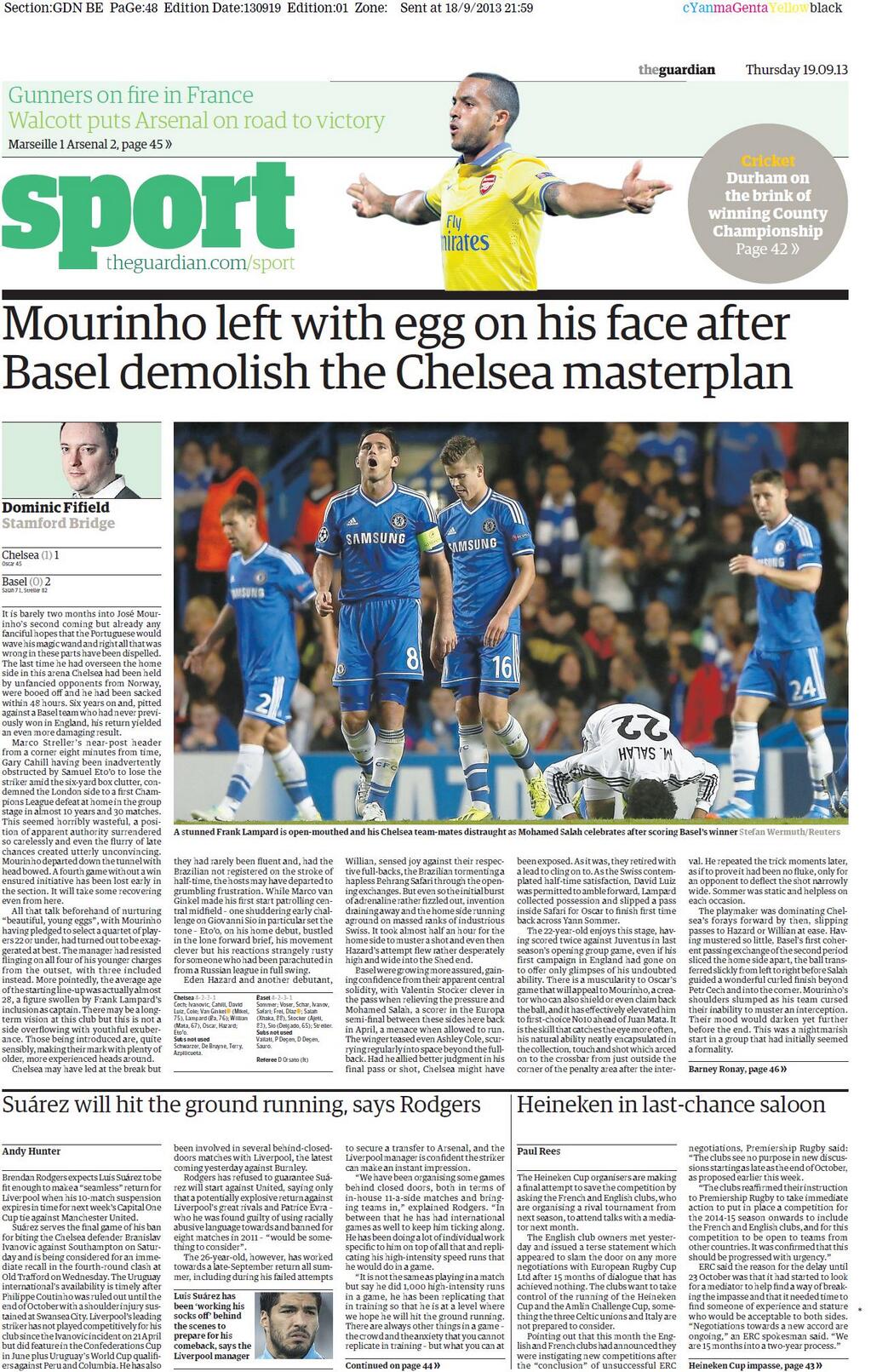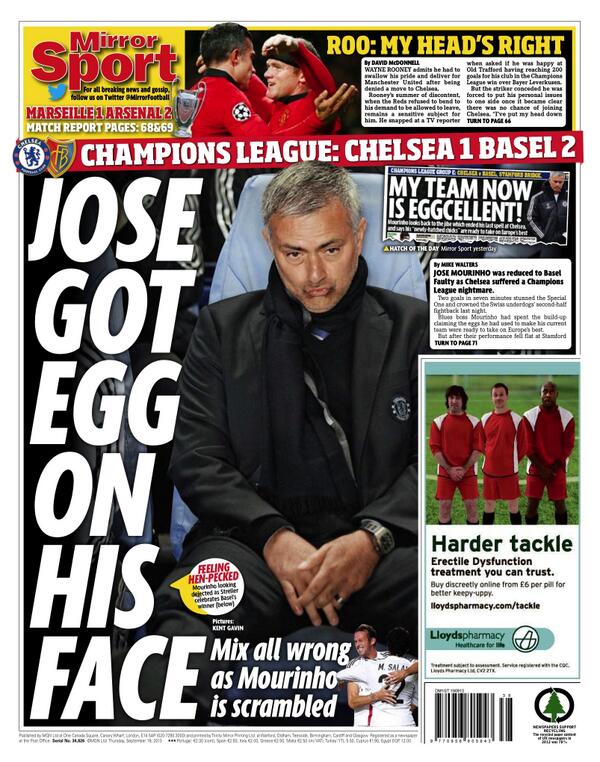 All images courtesy of Nick Sutton.