---
Some how the forward is able to train with England after shoulder injury.
Having handed in a transfer request and Chelsea continuously pursuing the striker, Wayne Rooney was reported to be suffering from a shoulder injury and therefore not able to play in the Community Shield against Wigan Athletic on Sunday.
Yet just 24 hours after missing new manager David Moyes' first competitive game in charge of the Red Devils, Rooney is training with England and showing little sign of any fitness problems.
With other prominent transfer targets from the Premier League – Gareth Bale and Luis Suarez – also unable to play for their sides due to "injury", the whole state of affairs is bordering on farce.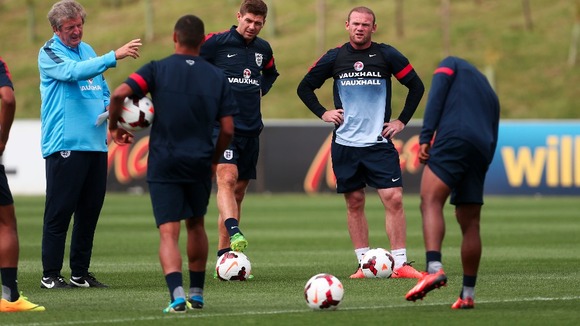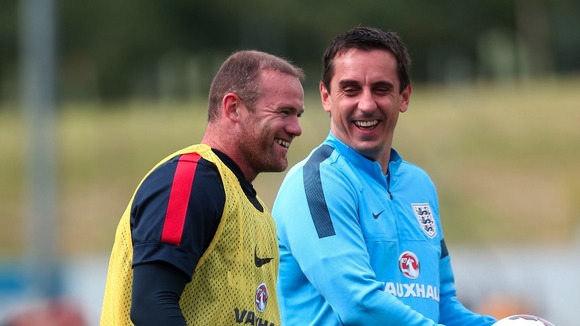 Photos courtesy of ITV.