---
Wide receivers steal the spotlight as the both impress scouts with electric speed.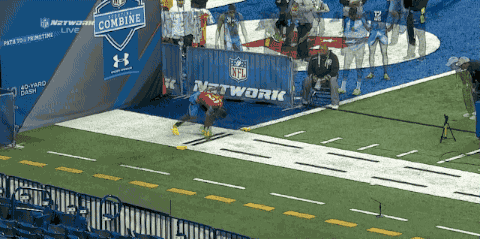 Speed kills. Especially in the NFL.
What these two college prospects have done today at the NFL combine is really cemented themselves as two of the most exciting prospects at the position
Tavon Austin has the more upside at the position and is regarded as a top 10 pick, having a very good career at West Virginia.
Goodwin on the other hand was used sporadically, as he competed in the Olympics as a long jumper, which explains the speed.
He will creep into the second round with this run alone, and will be a very dangerous player in the return game, both on kickoff and punt.
This is why the 40 yard dash is the marquee event of the combine, and there are still some fast players to come in the next few days, we could finally see a player break 4.2 seconds.