---
Mid-rounds recruit makes a serious case for himself as he runs electric 40 yard dash.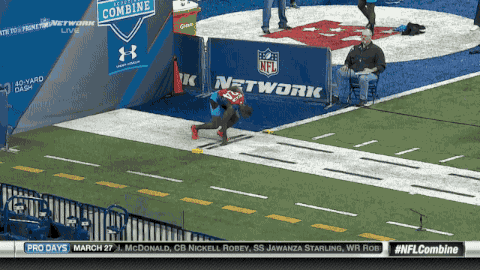 This won't be the last time in the next two days you see a GIF like this of a man running in a straight line. This is the most important event of the combine, and it can change a persons life.
That may have just happened to running back Onterio McCalebb. Considered nothing more than a late third round pick, this sprint may have elevated him into the second round, and also earned him an extra $1.5m dollars that a a higher draft pick will gain.
The draft produces moments like this that make it so good to watch every year.