---
Premiership winner savages the current team after its slow start to the season.
Tadhg Kennelly has not held back when asked what be thought of the 2014 version of the Sydney Swans calling the forward line "horrendous".
Much of Kennelly's wrath was also aimed at new recruit Lance Franklin, who's high-profile move from Hawthorn this off-season he called a distraction to the team-first mentality of the Swans.
After their shock loss to cross-town rivals the Greater Western Sydney Giants, Sydney dropped their second game as Collingwood kicked 3.7 in the final quarter to win at ANZ Stadium.
The Swans will play the Adelaide Crows in round three to try and avoid a 0-3 start to their season for the first time since 1999.
Sydney have recovered from a similarly sluggish start recently, with their two first-up losses quickly forgotten about in 2006 when they went on to win the flag.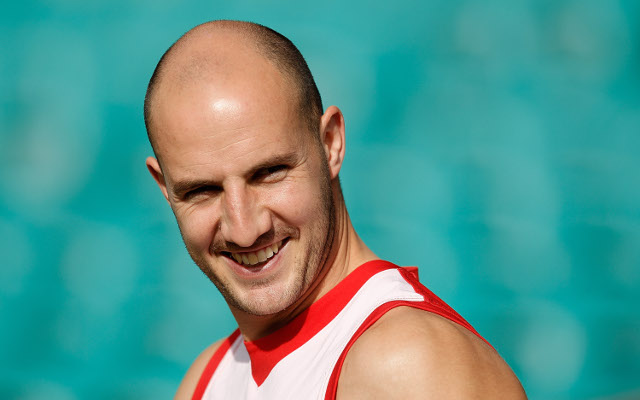 After their loss to the Magpies, Kennelly said the side's forward-line was a mess as they try and figure out a balance to accommodate Franklin while still keeping an eye on Kurt Tippet, who continues to recover from knee tendinitis.
Kennelly also questioned if 'Buddy' is becoming a distraction for the rest of the team, with continue rumours off the field continuing to swirl.
"When you lose it's the end of the world and the microscope will be back on the Swans. So much has been going on off-field for Sydney and with what's been happening with Buddy Franklin, and you are wondering is it taking its toll on the football players,'' he said.
"The results are showing yes, it is, that six months of scrutiny from Buddy Franklin coming to Sydney is affecting their on-field performance because they are 0-2.
"When teams come to Sydney you want them thinking they have to have a hard contested style to beat Sydney. That's not the case any more, and that's a perception you don't want as a football club. That's what Sydney have to rectify very quickly."
"I watch the Swans quite a bit, and I have seen a bit of them in the pre-season.
"The main thing to come out of the pre-season is that their key forwards didn't contribute at all to any of the training, and its hard to come to Round 1 and then just say, "Let's make it work".
"The midfield were cracking in but the forward structure was horrendous. The scrutiny will go back to Buddy Franklin but other players need to help out."