---
The English press is flooded with Fergie's love of the striker.
The future of Manchester United forward Wayne Rooney at Old Trafford has been in doubt for some time, after Sir Alex Ferguson confirmed the Englishman had handed in a transfer request at the end of last season.
Since then the 27-year-old has been seriously courted by Chelsea, although in the end the Red Devils convinced Rooney to stay for at least a little while longer.
A first goal of the season against Crystal Palace on Saturday, followed up with an impressive brace in the Champions League to sink Bayer Leverkusen, has led many to believe new manager David Moyes will convince the striker to sign a new deal.
Now for the first time Ferguson has broken the retired boss' silence over the matter and has spoken out to support the Scot's successor.
The Times reports how Sir Alex has praised Rooney publicly by declaring the England international as 'fantastic,' in order to smooth the way for a new deal to be negotiated.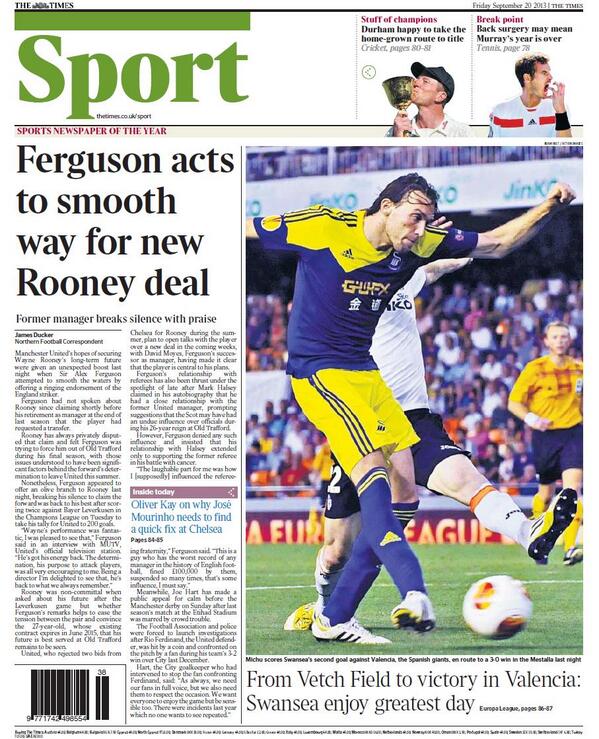 It's a similar story in the Telegraph, where the paper suggests Ferguson has broken a long silence concerning Rooney to jump to United's aid.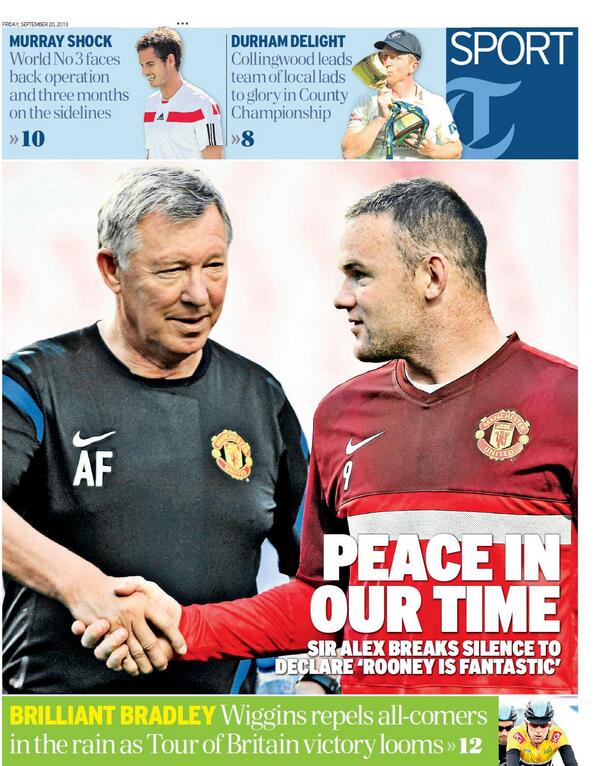 Whether or not this will serve to undermine Moyes' own powers, or simply enhance what is already a strong relationship is unknown.
It's said that the 50-year-old and Rooney get on well from their time working together at Everton – despite a brief falling out over comments in the attacker's autobiography.
Yet as the Sun also reports, it is the Englishman's previous boss and not the current one that is having to make the peace and secure the way for a new contract.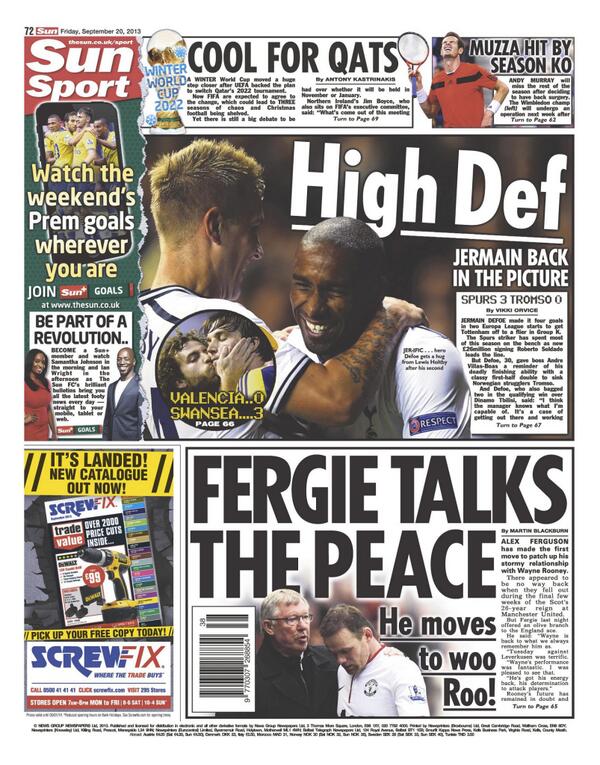 Melanggar Manchester United rumor transfer dan berita dalam Bahasa Indonesia dengan fanatix ID!