---
The Spaniard is going nowhere so who do United turn to now?
With Cesc Fabregas stating that the midfielder will not be leaving Barcelona for Manchester United this summer, fanatix looks at five alternatives for the 26-year-old.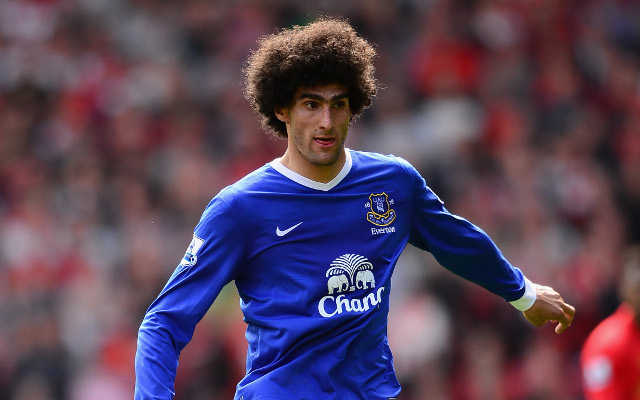 Marouane Fellaini
Likely cost: £23m.
The Everton ace is likely to be attracted by a reunion with David Moyes and particularly at a side with the stature of the Premier League champions.
Since signing at Goodison Park for an initial club record fee of £15m in 2008, Fellaini has gone from strength to strength on Merseyside and last season managed 11 league goals and six assists in 31 matches.
Likliness of signing: 8/10.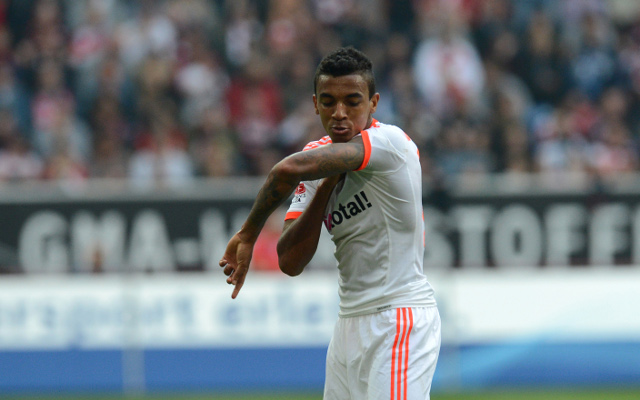 Luiz Gustvao
Likely cost: £17m.
A slightly more defensive signing than Fabregas but the Brazilian would give Michael Carrick more of a free reign in midfield and the 26-year-old did win the treble with Bayern Munich last year.
New signings such as Thiago Alcantara and Mario Goetze at the Allianz Arena has seen Gustavo fall down the pecking order and the defensive midfielder would be open to a move.
Likeliness of signing: 6/10.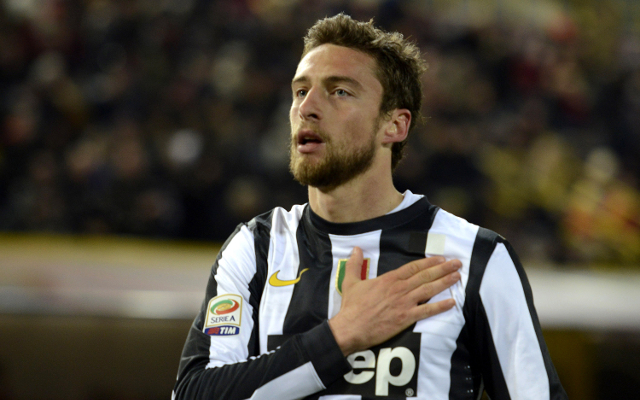 Claudio Marchisio
Likely cost: £26m.
The midfielder is a Turin man through and through, having played at Juventus for the Italian's entire career and this loyalty would be the thing that scuppers United.
Moyes' predecessor Sir Alex Ferguson was a huge fan of Marchisio and would probably be a big influence in any pursuit of the 27-year-old.
Likeliness of signing: 3/10.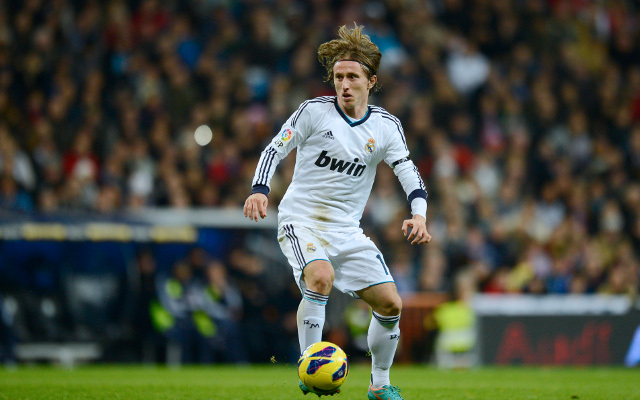 Luka Modric
Likely cost: £25m.
After only a year in Madrid the Los Blancos midfielder is already being linked with a move away, having failed to really make his mark at the Santiago Bernabeu.
The Red Devils already know Modric can cut it in the English top flight after four impressive years at Tottenham Hotspur and the Croatian would add some vital creativity to the side.
Likeliness of signing: 7/10.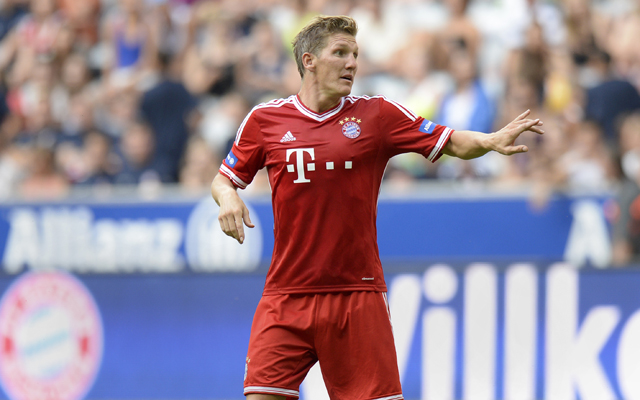 Bastian Schweinsteiger
Likely cost: £25m.
The German star is the oldest of the bunch at 29, but 11 years of first team football at Bayern has shown that Schweinsteiger is truly a world-class act.
The midfielder was instrumental in the Germans' treble-winning campaign of 2012/13 and with the Champions League holders not wanting to sell, could cost an absolute fortune.
Likeliness of signing: 4/10.