---
Five Barcelona star that might be heading to the Premier League this summer.
Barcelona are set to undergo a dramatic facelift this summer after what has been considered a disaster last season, and with that a whole host of their top talent will be heading for the exit at the Nou Camp. There has never been a better opportunity for Premier League clubs to grab themselves a star, and here are just five members of the squad that will be on their way.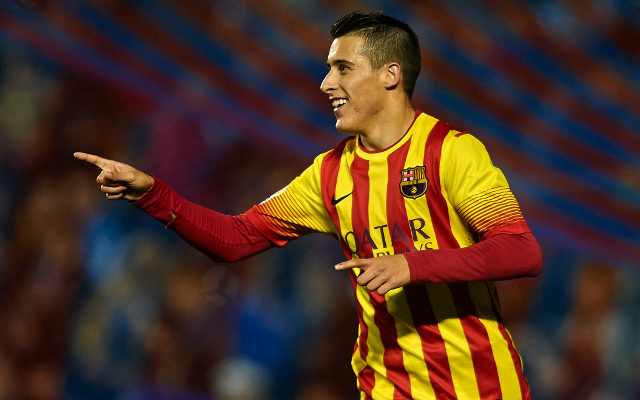 Cristian Tello
The young forward has been making headway into the first team over the past three years, but at the age of 22 he has just 86 appearances under his belt, bagging just 20 goals during that time. And though he is highly-rated at the Nou Camp the general consensus is that his time in Catalonia is coming to an end.
A number of clubs across all of Europe's top divisions are rumoured to be taking a closer look at him, but it is Everton who apparently lead the chase. The Toffees will be looking to utilise their newly established relationship with the La Liga giants to follow up their successful loan of Gerard Deulofeu by bringing him to Merseyside ahead of cross city neighbours Liverpool.