---
How the two best Reds sides of the Premier League era rate when up against each other.
The final day of the 2013/14 Premier League season on Sunday saw Manchester City snatch the title away from Liverpool by just two points.
Despite the disappointment of not finishing first, it was the best season for the Reds since they last finished second back in 2009.
Those two sides of 2009 and 2014 were outstanding, so fanatix has decided to compare and contrast to work out which was best.
2008/09 – Pepe Reina
The Spaniard was at his peak in 2009 and for the three previous seasons Reina was awarded the Golden Glove in the English top tier.
Admittedly in 2012/13 the 31 year-old had dropped in form and Brendan Rodgers wanted a new face between the sticks, but it's not clear whether the Northern Irishman has succeeded.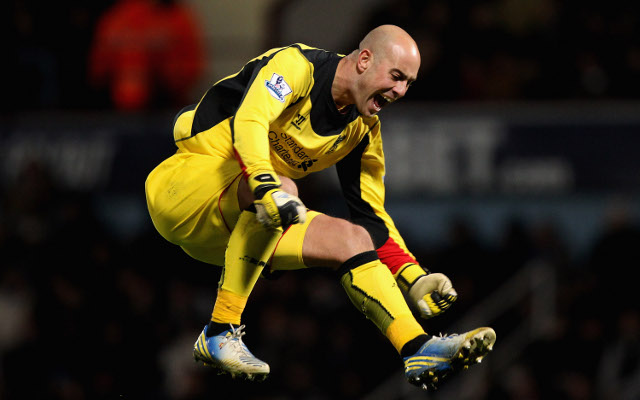 2013/2014 – Simon Mignolet
Signed from Sunderland for £9m in 2013 and started the campaign well with a penalty save in the opening game with Stoke City.
Yet as the season wore on the Belgian's form dropped and there are growing question marks over whether Mignolet really is what the Merseysiders need.
Winner – Pepe Reina