---
Amazingly nearly half of Atleti's team are linked with the Blues.
Chelsea appear to be on a mission this summer to emulate the success of La Liga champions Atletico Madrid by acquiring half of their starting XI.
Despite having won their first Spanish title in 18 years and reaching their maiden Champions League final, it appears that in the transfer market Atleti are still considered a selling club.
So fanatix takes a look at the five players the Blues are looking to bring in and how likely those deals are to happen.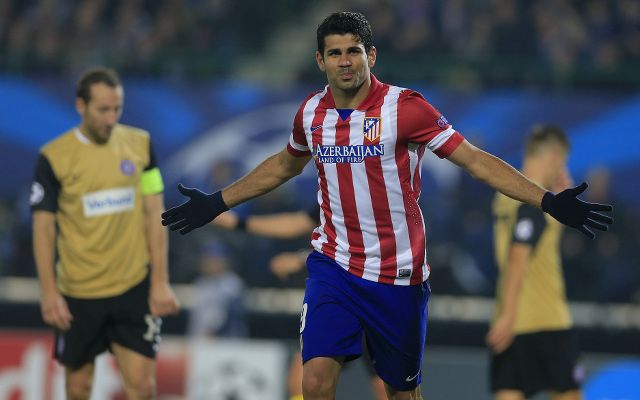 Diego Costa
Jose Mourinho had revealed that his priority this summer is signing a world-class striker, after the current crop of Demba Ba, Samuel Eto'o and Fernando Torres failed to truly impress.
Having scored 37 goals in all competitions this term after filling the void left by the £50m sale of Radamel Falcao to AS Monaco in 2013, Costa is understandably a prime target.
It's understood that the 25-year-old has a £32m release clause and Atletico head coach Diego Simeone has admitted the west Londoners have showed interest.
Likeliness to happen: 7/10.
Source: Daily Mail.