---
Boss should build his new Chelsea team around Mata, not Oscar.
Jose Mourinho's refusal to mince his words is part of the Portuguese's undeniable charm, one of the various reasons for his lasting cult of personality within the British media and Chelsea faithful.
But the Special One's latest frank comments on Juan Mata are a cause for concern for fans of the Spanish playmaker.
Ever since Mourinho returned to Stamford Bridge in early June, there have been rumblings that he is not a fan of the Chelsea's mercurial Spaniard. The day after his appointment, Spanish daily Marca ran an editorial, widely dismissed in the UK, suggesting Mou was ready to sell the 25-year-old and Fernando Torres, while Manchester United claimed Chelsea offered either Mata or David Luiz in exchange for Wayne Rooney in July.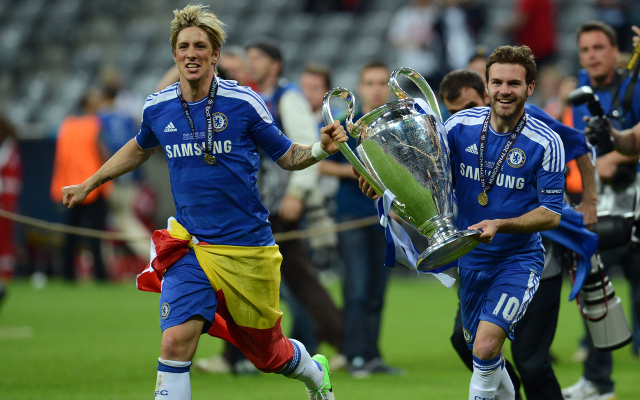 As the transfer window swung shut, Mata was linked with moves to Arsenal, Liverpool and Tottenham after being barely used in the Blues' opening three Premier League fixtures; rumours of a January reunion with Andre Villas-Boas, who brought Mata to West London, have rumbled on into this month.
Mourinho has consistently stressed he rates Mata as a player but the fact remains that the former Valencia star has played just 145 minutes of football since Mou's arrival.
And the manager's comments ahead of Chelsea's crunch derby with Fulham on Saturday suggest Mata will remain on the periphery of the Blues' first team unless he significantly adapts his game.
"The way I'm reading the situation and the reasons why, in this moment, he's not playing so much are things I can speak about with him, but not publicly," Mourinho told The Guardian.
"But he played against Everton from the start and you can analyse his performance. And he came on against Basel when the team were winning 1-0 – not like Demba Ba or Mikel John Obi, who came on to rescue the game –with specific tasks to do.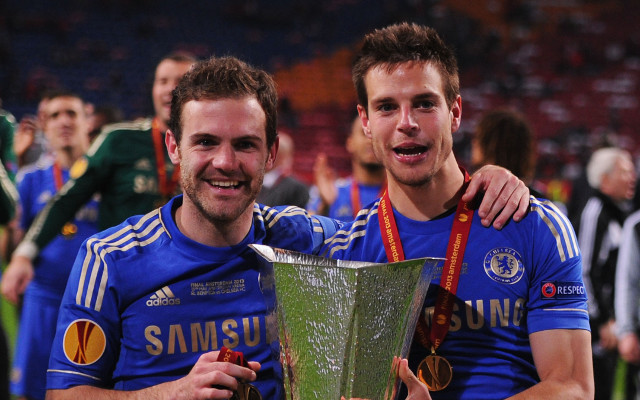 "It's part of a process with him, too. It is one thing to play with Ramires and Oscar closing down opponents on each side, and Mata as a No. 10 behind a striker with his clever assists, clever passes and fantastic actions because he has great talent.
"But it is another thing to adapt to the way we want to play. In this moment, Oscar is my No. 10 and, if anyone tells me Oscar has not been Chelsea's best player this season, I'd have to disagree. I have to prove to the fans that I am good. Now [Mata] must do the same."
Mourinho's credentials are not in question but his views on Oscar and Mata seem skewed.
While there is no denying Oscar's obvious class, stats do not lie. The Brazilian managed four goals and five assists in 35 league appearances last season; Mata notched up 12 of both in the same number of showings, albeit with less appearances from the bench than Oscar.
Last season, Rafa Benitez did not feel the need to pick and choose between his playmakers, with the Spaniard opting to utilise Eden Hazard, Mata and Oscar in an electrifying trident behind a lone striker.
Mourinho, however, is reluctant to do the same and says he will only play the trio in tandem "when [Mata] adapts to what we want."
Further, he made it clear that the likes of Hazard and Mata would have to learn to track back if they want to play alongside Oscar, using the former Internacional star's place in the Brazilian national team as justification for his inclusion ahead of Spain international Mata.
"I'm not ready to ask Oscar to track opposing full-backs. Brazil has more talented players in the No. 10 position than any other country in the world, and he plays there for the national team, so I want to build with Oscar as my No. 10. I want the other two players, from the side, to adapt to that reality and learn how to do things they were not ready to do before.
"If I'm an attacking player I'd prefer to play without a position, without certain responsibilities, and with others behind me to cover so I don't need to worry about [tracking back]. It's about changing mentality. It takes a bit of time. But it won't take five, six, seven years. I promise."
Mourinho's comments should come as no surprise. Since his in charge of Porto, Mou has built the same kind of teams, solid in defence, with a robust midfield protector in 'the Makelele role' and powerful wide men, capable of scoring and tracking back in equal measure.
Into this mix, Mou has occasionally allowed himself one luxury player, a number 10, and it's now clear that Oscar has been earmarked for that role at Chelsea.
But Osar, like Mata, is versatile enough to play from the flanks and it is Mata, not the Selecao star, that has earned the right to play without shackles. The Spaniard has been one of the shining lights in the Premier League since his arrival from the Mestalla in 2011.
He was influential in both Chelsea's Champions League and Europa League winning teams and is a player capable of unlocking even the meanest defences.
If the Special One wants to build a team around one player, it should be special Juan not Oscar. Players like Mata should not be forced to protect the full-back and chase back in midfield.
Barcelona do not shackle Lionel Messi; Real Madrid do not force Cristiano Ronaldo to track back; Spurs got the very best out of Gareth Bale by allowing him to play as a forward, free of the duty to protect his left full-back.
Chelsea will be better when adapted to Mourinho's system but the boss must build a team around Mata if he wants to achieve big things this season.