---
Sagna and Fabregas join long list of Gunners who moved to English rivals.
Following two major dagger-to-heart deals for Arsenal fans in the last 24 hours, fanatix looks at other big names that later turned out for their Premier League rivals – including three of their former captains.
With news just breaking this afternoon of Bacary Sagna's decision to move to Manchester City after seven years at the Emirates Stadium, gooners everywhere will now have to face seeing a host of their former stars wearing the colours of their rivals next season, as Chelsea's new signing Cesc Fabregas will be up there with Manchester United striker Robin van Persie as a new hate figure for the club despite many years of great service.
Sagna will be the sixth big name in recent years to make the move from Arsenal to City, with the five others making up half of our list below.
10) David Bentley (Tottenham Hotspur)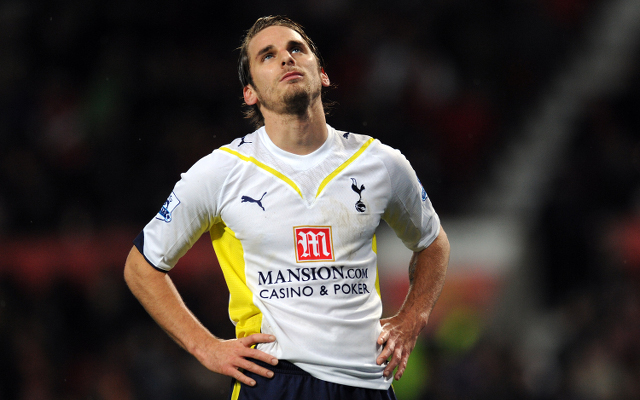 A player who started his career as one of the most promising youngsters coming through Arsenal's academy, it must be said that David Bentley's career took a downward turn when he joined the Gunners' north London rivals Tottenham.
The midfielder had impressed greatly during a spell with Blackburn Rovers before making a big-money move to White Hart Lane in what turned out to be one of Spurs' worst purchases.
At the time, however, it was a blow for Arsenal fans to see a player they had once hoped to do the business in a red and white shirt sporting the colours of their neighbours, and of course he scored a memorable long-distance volley against his old employers at the Emirates Stadium in a thrilling 4-4 draw that will probably go down as the single high point of his time with Tottenham.