---
Hunting trip was legal according to Super Rugby club.
They lost the 2014 Super Rugby title to the NSW Waratahs and now several of the Canterbury Crusaders are facing a new storm.
Tom Taylor, George and Sam Whitelock, Ben Funnell and Tyler Bleyendaal appeared in photos on Facebook with them posing with several animals during a hunting trip in Africa.
A zebra, a blesbok, a gemsbok and an eland appeared to have been shot and killed by the party, however, Landmark Foundation director Dr Bool Smuts said even if the hunt was legal the foundation is again all forms of trophy hunting.
"'If it was a biological intervention on a professional basis … for management of species and biodiversity we can understand that," Smuts said.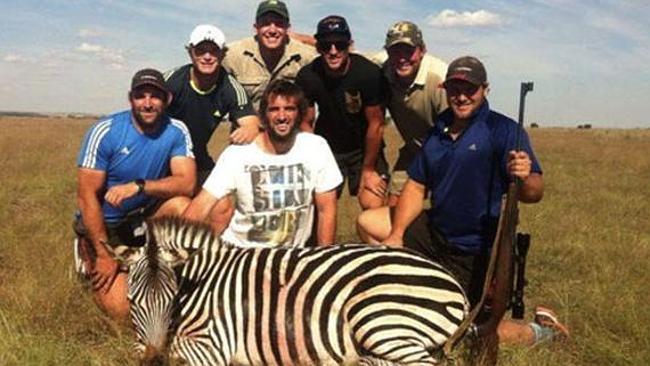 Source: Facebook
"'When these people (hunters) come out they want to hunt the thing with the biggest horns, the most dominant males usually because they are the good trophies, so the natural selection is not natural at all'."
Crusaders chief executive Hamish Riach said some players went on a hunting trip during an April visit to South Africa, and were "performing a perfectly legal activity in their own time".