---
Arsenal's lineup for their Premier League clash with Chelsea on Sunday…
Arsenal looked dominant against a weak Galatasaray during midweek, but Chelsea are an entirely different animal. The league leaders will provide a real test for the Gunners, although they will be looking for some revenge after last season's 6-0 drubbing.
SEE MORE:
Khedira Arsenal Chelsea: Real Madrid star confirms he wants Arsenal or Chelsea move next year.
Arsenal Invincibles: Chelsea will never match Arsenal's Invincibles says Mourinho.
Lallana Goal Liverpool v West Brom: Adam Lallana's goal v West Brom.
Here's how we think Arsenal will line up against Chelsea: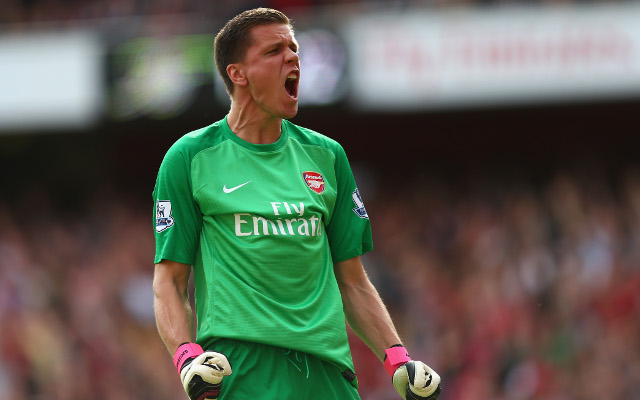 GK) Wojciech Szczesny
Due to his red card in midweek against Galatasaray he won't be eligible for Arsenal's next Champions League match, he's bound to keep his place in the league however, expect the Pole to start in goal on Sunday.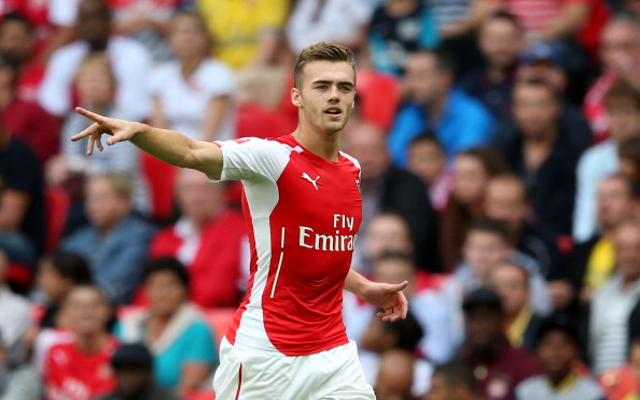 DR) Calum Chambers
Hector Bellerin a possibility, but Chambers the more likely of the pair to start at right-back. Fast becoming an important part of the Arsenal back line, a superb summer acquisition.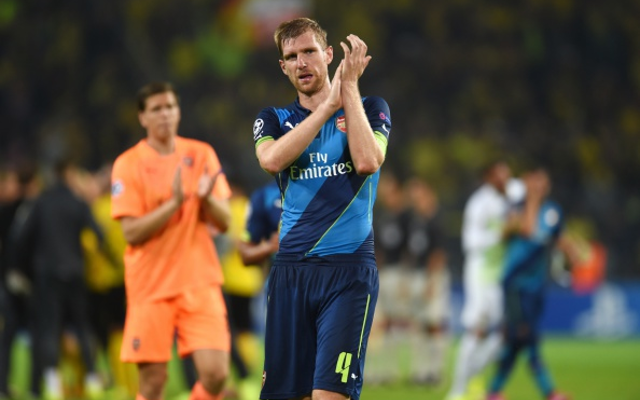 DRC) Per Mertesacker
His lack of pace could be easily exploited by Chelsea, but Arsene Wenger is unlikely to drop the lanky German. With Mikel Arteta out injured Mertesacker is the captain, he will need to keep the squad organised against Jose Mourinho's boys tomorrow.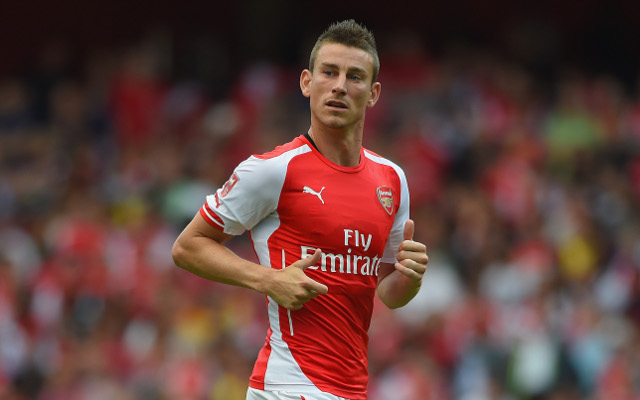 DLC) Laurent Koscielny
Rumours of an achilles injury have been emerging recently, but the Frenchman seemed fine against Galatasaray in the midweek fixture. Unless his injury flares up expect him to start in defence alongside Per Mertesacker.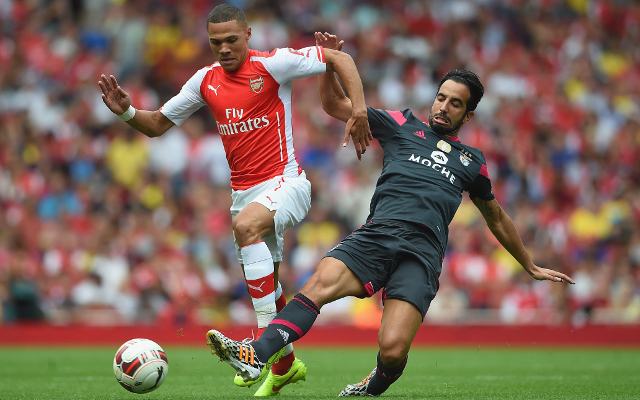 DL) Kieran Gibbs
Getting better and better all the time, arguably one of the best left-backs in England at the moment. Monreal may have recovered from his back injury, but Gibbs should keep his starting spot comfortably.