---
Santi Cazorla has revealed his excitement ahead of Ozil's arrival.
Santi Cazorla says he was 'like a little kid' when Mesut Ozil was talking to Arsenal about a club-record transfer from Real Madrid and has revealed he did not believe the Spaniards would let the playmaker leave.
Ozil joined Arsenal on August transfer deadline day in a £42.4m deal and was hailed as one of the biggest signings in Premier League history.
The German playmaker has quickly settled into life in North London, leading the Gunners to the top of the table after 11 matches, two points clear of second-placed Liverpool.
Cazorla, who will lined-up alongside the 25-year-old in a classy-looking midfield against Southampton this weekend, has revealed his excitement at hearing Ozil was close to joining.
"I was like a little kid. I was injured, so it was a few more days before I had the chance to train with him," Cazorla told The Guardian.
"And I was getting really excited. A great player's coming and one you know you're going to fit with, enjoy playing with. I was a fan, looking forward to it."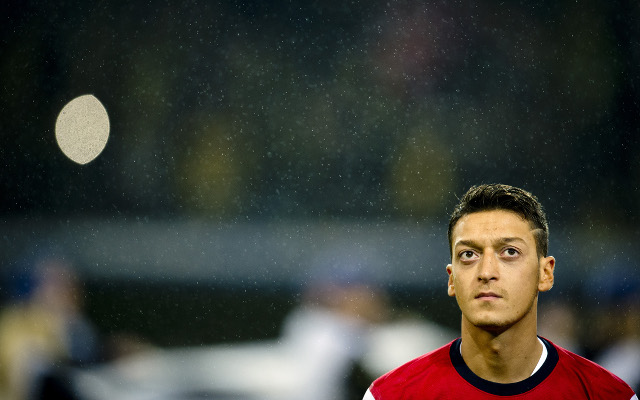 The Spaniard has also admitted he found it hard to believe Real would sell a player of Ozil's quality.
"It was strange. I spoke to friends at Real Madrid who told me that Mesut was talking to Arsenal, that he wanted to leave. You hear about it but you still see it as something a long way off. You think, 'How are Madrid going to let Mesut go?' It's puzzling. He's one of the best in the world and you don't really believe it. We were talking about it: 'It's close … it could happen … they've agreed …' Then one day the manager said: 'We've signed Mesut.' And the happiness was immense.
"He can seem intermittent but when he has the ball he's different. You get that feeling something's going to happen. It's palpable. He has huge quality and we're lucky he chose us when he had other options. The manager's playing him as media-punta, where he performs best. Our style suits him and with time so will the Premier League."