---
Former NRL legend blown away by the injured player's positive attitude.
Former Newcastle Knights legend Andrew Johns beleives that injured current star Alex McKinnon will one day walk again.
Johns has been left so in awe of McKinnon's positive attitude in the wake of his spinal injury against the Melbourne Storm earlier this season, that the Immortal of the game knows he will go on to live a full life.
McKinnon and Johns have spoken several times since the round three game that saw the current player stretcher from the field in a sickening incident that touched NRL fans and others from rival codes and sports.
Asked if he thought McKinnon would one day stand up from his wheelchair and walk again he said: "without a doubt".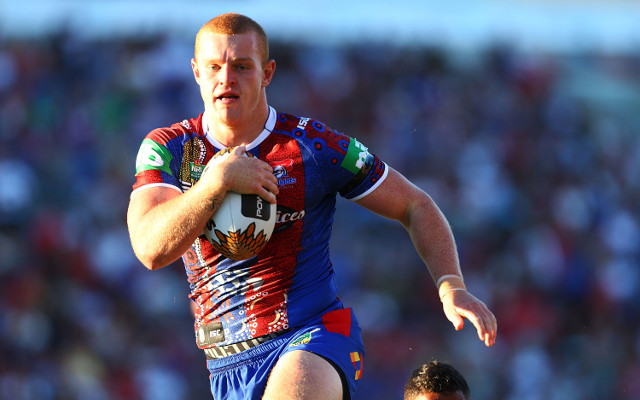 "I have been blown away by his strength," said Johns. "It is pretty special. I can't believe how positive he is. He is inspiring to everyone. He has no doubt that he will walk again."
The Knights and the NRL have helped McKinnon as much as possible in his downtime, with Newcastle extending his contract and the ruling body offering him a job for life.
"It shows tremendous loyalty," Johns said of the decision to sure up McKinnon's financial future.
"The club had copped plenty over the last few years but good on them for doing this. Everyone in the game has rallied behind Alex. This has become bigger than sport. People who don't like rugby league are following Alex's progress.
"Everyone is praying for him."