---
Waratahs stay in touch with the top of their pool thanks to gritty win.
Despite limited possession, the New South Wales Waratahs scrabbled to secure a gritty 23-19 win over the Western Force in an Australian Super 15 derby in Sydney on Sunday.
The Waratahs, having to defend for long periods and playing most of their rugby in their own territory, made the most of their limited chances for their third win of the season.
They are third in the Australian conference behind the ACT Brumbies and Queensland Reds.
Wallaby Adam Ashley-Cooper capped a strong 100th Super Rugby game by scoring the Waratahs' lone try in the 47th minute and won a key turnover late in the game as the Force pressed.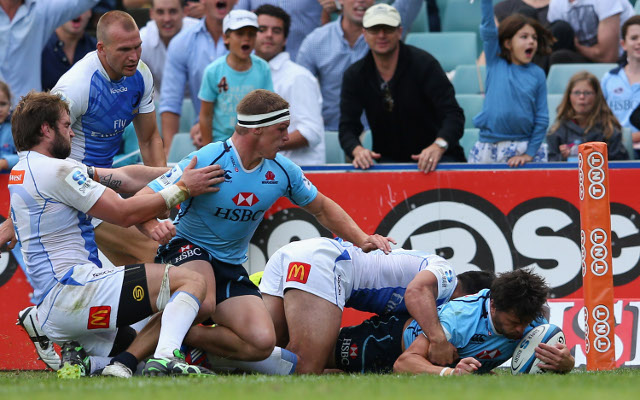 Scrum-half Brendan McKibbin finished with six penalties to have the Waratahs in front from the opening quarter of the match.
It was a back-to-back win for the Waratahs, who got home after the final siren against the Auckland Blues 30-27 last weekend in a sign that new coach Michael Cheika is gradually making his mark on the notorious under-achievers.
The Force spent a total of 7:30 minutes in the Waratahs quarter during the match but only had a 54th-minute try by fullback Alfi Mafi to show for their superior amount of possession and territory.
South African fly-half Sias Ebersohn chipped in with a conversion and four penalties for the Force.
"A hundred is a lot of games and I am very proud to have played that many and very happy to be sharing it with the boys," Ashley-Cooper said.
"It was about putting aside the milestone, it was about the team focus and the important thing for us was back-to-back wins.
"We needed that for our season, we needed that for the belief of our squad, we have an important game next week against the Wellington Hurricanes."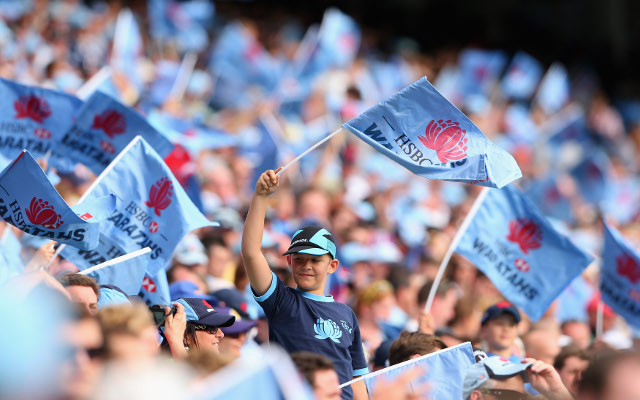 The Force, who got within four points of the Waratahs with 20 minutes left, could not breach the home defence despite their weight of possession and have now won just one of their six games this season.
"When we play we're a good rugby side, but we're just not playing for the entire 80 minutes," Force skipper Matt Hodgson said.
"We're trying to work on our combinations. We're a new side, we have a whole new backline so we are trying to integrate the forwards and backs together.
"We're showing in patches that we can do that, we just can't do it all the time."
The Waratahs face a big test against the Hurricanes in Wellington next Saturday, while the Force are at home to the Melbourne Rebels, who are returning home from two losses in South Africa.