---
Crazier things have happened in English football, so maybe Liverpool can turn it all around this year. Will Brendan Rodgers mastermind the Reds to their first ever Premier League triumph?
Being outscored 9-2 in the final two weeks of the 2014-15 Premier League season doesn't exactly inspire confidence in a team's chances for the following year. And it may have been those results that prompted Rodgers to make some serious changes to his squad and conduct an overhaul.
Several key players are now gone, including Steven Gerrard and Raheem Sterling, but the Reds have spent £67.3 million on new signings in order to adequately fill the void those stars left behind, and the early results look extremely impressive.
Here are the top 5 reasons Liverpool could win the 2015-16 Premier League…
5) Veteran presence in James Milner
Nobody can replace Gerrard, but James Milner brings something to Anfield that nobody else does: experience from a Championship culture. The 29-year-old has two Premier League titles in the last five years, and experience in the Champions League as well. Though he is probably past his prime, Milner still provides that much-needed veteran presence in midfield for a team that suddenly has a massive hole to fill.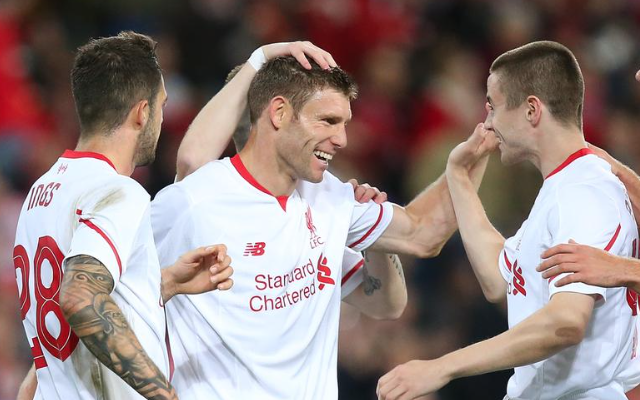 SEE MORE:
Liverpool transfer news
Opening day ranking for Liverpool
Transfer boost for Liverpool