---
From the great Northwest to the Big Apple, Oregon QB Marcus Mariota could become the player for the Jets that Mark Sanchez never was.
SEE MORE:
2015 NFL Draft: Top 5 QB prospects, Jameis Winston the only sure thing this year
2015 NFL Draft: Top 5 WR prospects, Amari Cooper and Kevin White star in class filled with 1st-round potential
The NFL draft is just a few hours away and predictions are abound.
Here is a look at who the experts at  fanatix think will get drafted in the first round of the draft.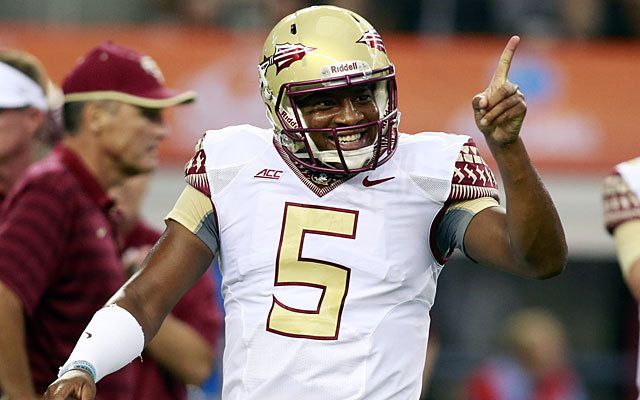 1. Tampa Bay Buccaneers: QB Jameis Winston, Florida State
One of the two best players in the draft and filling the greatest position of need that the Buccaneers have, Jameis Winston is the QB that can finally allow the team's receiving corps to reach their potential. His popularity in Florida won't hurt falling ticket sales either.
2. Tennessee Titans: DE Leonard Williams, USC
Arguably the best player in the draft Leonard Williams will become a superstar for whichever team drafts him. While the Titans may be misguided in their sense that they're better off with Zach Mettenberger than Marcus Mariota, Williams will make their defense extremely formidable.