---
We take a look at the key head-to-heads that will shape the forthcoming 2014 FIFA World Cup semi-finals.
SEE MORE: The best young footballers in the world
The 2014 FIFA World Cup semi-finals are now upon us, with hosts Brazil to face Germany and Argentina to play The Netherlands this week in what should be two seismic matches.
With the tournament now down to its four best teams, the matches are likely to become tighter and tighter, following a pattern set by the four quarter final ties, none of which were settled by more than a single goal.
These tense matches tend to come down to the individual battles, and whether the key players on each team are capable of getting the better of their opposite numbers under the heat of the floodlights.
The semi-finals will be no different, with these four head-to-heads in particular being the ones that are likely to shape the path that the World Cup takes towards its final showdown in Rio de Janeiro on July 13th.
Luiz Gustavo vs. Mesut Ozil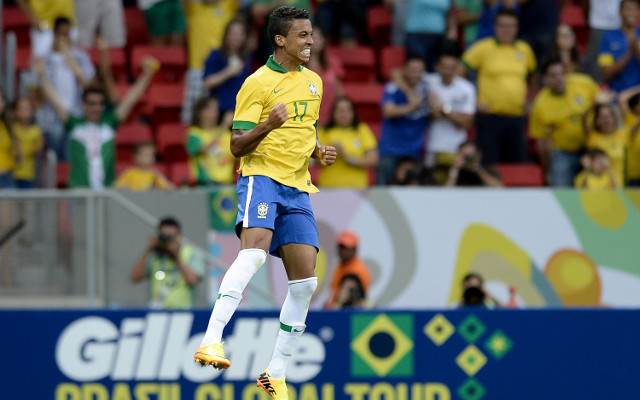 The first key match-up that could be pivotal to the Brazil vs. Germany semi-final in Belo Horizonte is that between Brazil's unfashionable, unheralded but truly vital defensive midfielder Luiz Gustavo and the underperforming German playmaker Mesut Ozil.
Arsenal midfielder Ozil has taken his club form into the World Cup, impressing only in fits and starts, struggling to have the same mesmeric impact on matches that he did for his country at the 2010 World Cup and during his early days at Real Madrid.
Despite this, however, he is a wonderfully talented footballer – and still the man that Joachim Low seems to trust as his primary creative outlet, ahead of Mario Gotze.
With Ozil struggling for form, Germany have struggled for genuine creativity in this competition ever since their opening demolition of Portugal, relying instead on set pieces and Thomas Muller's ability to finish half chances.
That may not be enough against Brazil if Vfl Wolfsburg midfielder Gustavo is able to get a firm grip on Ozil early on as he returns to the team following a suspension for the quarter final win over Colombia.