---
Following the Blues' effort at the weekend which are the most controversial goals?
One of the big talking points of the weekend was Eden Hazard's goal against Cardiff City in a 4-1 win for Chelsea at Stamford Bridge.
The strike was controversial as it came after Samuel Eto'o had kicked the ball away from Cardiff's David Marshall as the goalkeeper was bouncing the ball.
Therefore fanatix takes a look back at the goals that have been scored over the years to much controversy in the Premier League.
5. Eden Hazard: CHELSEA v Norwich City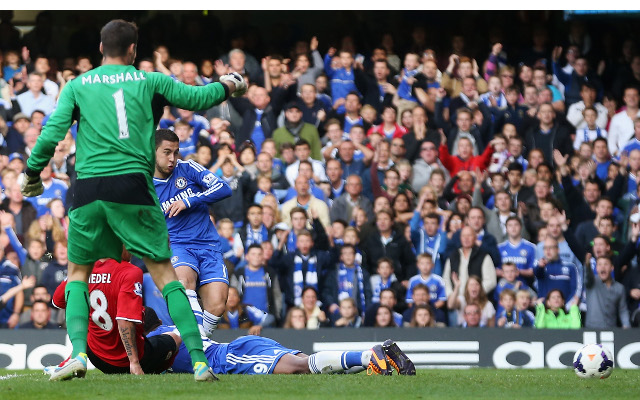 May as well start with the most recent as Hazard finds the Belgian's name on this list even though the 22-year-old wouldn't be the man to blame.
It was Eto'o cunning or cheating – depending on who's perspective it comes from – that led to the talking point.
Cardiff's Marshall certainly wasn't in control of the ball, but the stopper seemed to be under the impression that any Chelsea player should have been standing three metres away.