---
Chelsea inked a major shirt deal with Yokohama Tyres for their new kit – but it wasn't the biggest shirt deal in the Premier League. Which club takes that title?
It takes a lot of money trading hands to get a brand logo on those new kits, and more often than not the top clubs get the big sponsors. Naturally, it should come as no surprise that the top six shirt deals went to the top six clubs on the Premier League table. As a result, the rich get richer and are able to increase their bids for the top talent in the world.
(Note the massive difference between the top six and everyone else.)
Here's a look at the top 10 Premier League shirt deals of the 2015-16 season (numbers reported by the London Evening Standard):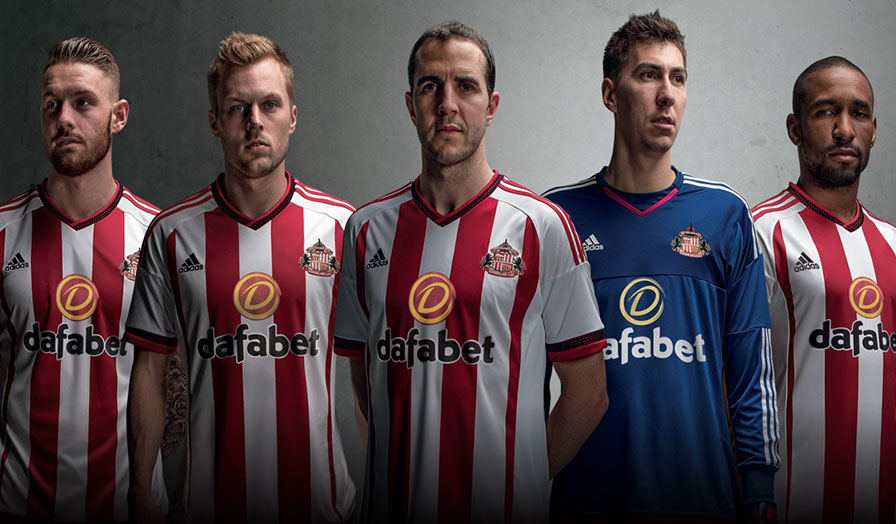 10. (tie) Sunderland – Dafabet (£5m); Aston Villa – Intuit Quickbooks (£5m); Crystal Palace – Mansion (£5m)
It's a three-way tie for the tenth rank as a trio of average to below-average clubs all secured £5 million deals for their kits this year. Though Crystal Palace and Sunderland certainly have a case to be made for the faith put in them by their shirt deal sponsors, it's curious that Aston Villa got the same after a very weak season and a continually diminishing roster.
SEE MORE:
Chelsea transfer news
Liverpool transfer news
Arsenal transfer news