---
9. Detroit Lions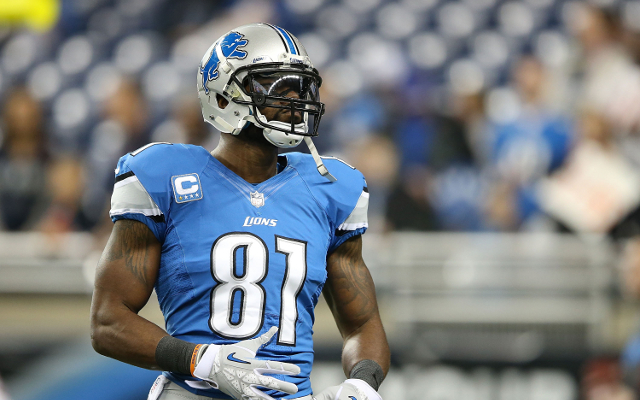 Team stats 2013-14
Points: 27.2 (6th in league)
Yards: 424.5 (2nd)
Pass yards: 309.2 (3rd)
Rush yards: 115.2 (15th)
Complete team stats – Detroit Lions v 2013-14 opponents
Total First Downs
282
215
1st Downs (Rush-Pass-By Penalty)
83 – 180 – 19
37 – 153 – 25
3rd Down Conversions
73/161
48/157
4th Down Conversions
4/12
6/8
Total Offensive Yds
5094
4139
Offense (Plays-Avg Yds)
841 – 6.1
733 – 5.6
Total Rushing Yds
1382
992
Rushing (Plays-Avg Yards)
326 – 4.2
269 – 3.7
Total Passing Yds
3712
3147
Passing (Comp-Att-Int-Avg)
296 – 500 – 14 – 7.7
264 – 437 – 12 – 7.7
Sacks
27
15
Field Goals
15/20
28/31
Touchdowns
40
29
(Rush-Pass-Ret-Def)
11 – 27 – 0 – 2
5 – 21 – 0 – 3
Time of Possession
32:12
27:47
Turnover Ratio
-8
The Lions earned an important win over the Green Bay Packers on Thanksgiving to give them a 7-5 record to date on the year, with the win over the Aaron Rodgers-less Packers potentially a launching pad for the side.
With Matthew Stafford at quarterback combining well with Reggie Bush on the ground and Calvin Johnson through the air, the Lions have the offence to trouble many sides in the playoffs if  they can put it together.
But can their defence ensure they don't need to score more than 30 points every game to stay competitive.