---
With the Asafa Powell and Tyson Gay scandal, fanatix looks at the club they might be joining.
There have been some cases of cheating and drug use that have cast a bigger than shadow than others.
Where the players at the centre of the storm have caused the entire sporting world to paint other athletes with the same brush.
In the wake of USA star Tyson Gay revealing he provided an out-of-competition sample in May that returned positive without specifying the banned substance in question.
A few hours later, Jamaica's Asafa Powell, the fourth quickest man in history over 100m, reveals he tested positive for oxilofrine, a stimulant similar to ephedrine.
Both await the results of a B sample ahead of possible sanctions.
fantaix looks at some of the other biggest named to be caught using performance enhancing drugs.
1. Lance Armstrong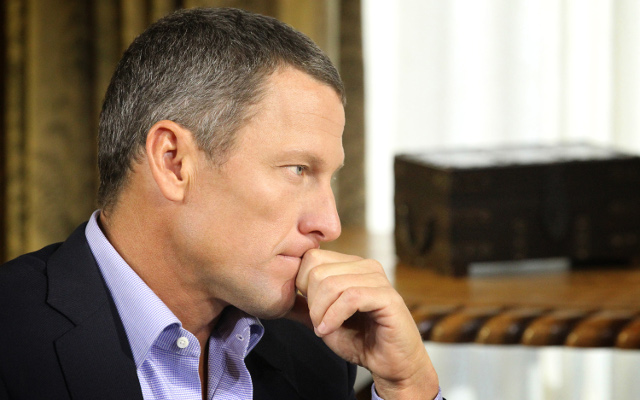 Labeled the biggest cheat cheat in the history of cycling, and in professional sport, Lance Armstrong was found guilty of systematic doping for most of his career.
After being diagnosed with cancer in 1997 and 1998, Armstrong bounced back to win on of the most gruelling events in the world, the Tour de France, an incredible seven times in a row.
Now his hidden world of meetings with disgraced sports scientists and bullying others in his team to adopt the doping culture has been revealed with his name and being stripped from the record books.
2. Ben Johnson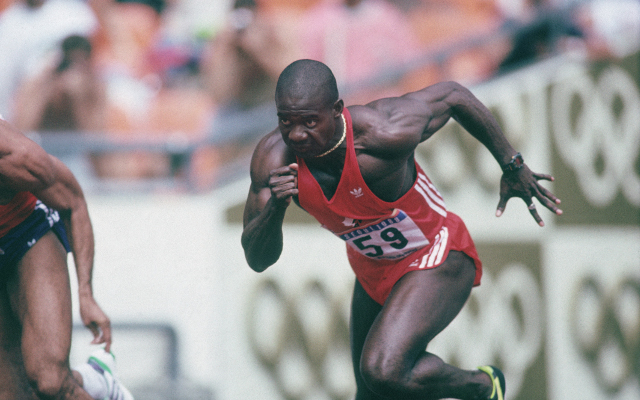 Once regarded as one of the greats in the sprinting world, Jamaica-born Canadian Johnson had a high-flying career throughout the '80s.
He won two Olympic bronze medals in LA and set consecutive world records at the 1987 world champs in athletics and 1988 Olympics where he won gold.
Johnson was stripped of both world records and the Olympic title after his urine samples were found to contain stanozolol in 1988.

3. Floyd Landis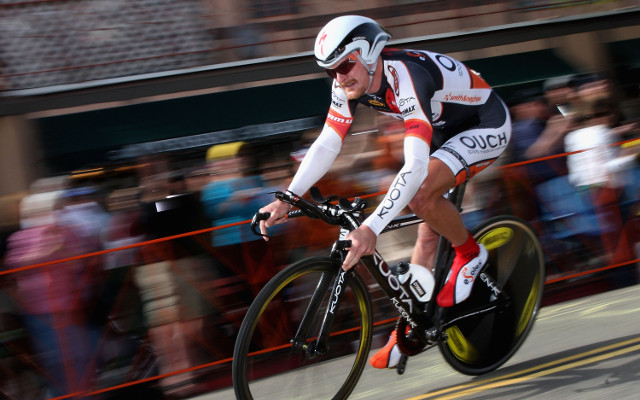 In a competition that many argue has lost its credibility due to a culture of doping, Floyd Landis was not the first to be accused of doping on the Tour de France.
Landis was unceremoniously stripped of his 2006 Tour de France victory in 2010. To further cement his fall from cycling greatness, a French judge also issued a warrant for his arrest relating to computer hacking charges which stemmed from his 2006 doping allegations.
4. Marion Jones
United States sprinter Marion Jones was stripped of all of her five Olympic medals she earned in Sydney in 2000, when she admitted she was a cheat seven years later. She was also sent to prison for lying to federal agents about her drug-use.
5. Alberto Contador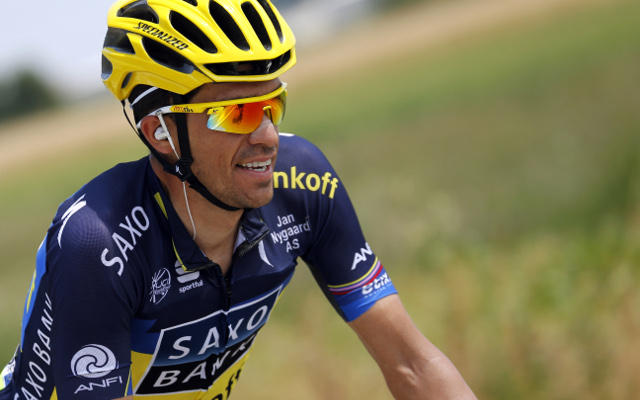 The Spanish cyclist is one of only five riders in history to win all three "Grand Tours" of road cycling. He won the 2007 Tour de France, 2008's Giro d'Italia and Vuelta a Espana and the 2009 Tour de France.
He was stripped of his 2010 Tour de France and 2011 Giro d'Italia titles when he tested positive of the drug clenbuterol in 2010.
6. Chinese swimming team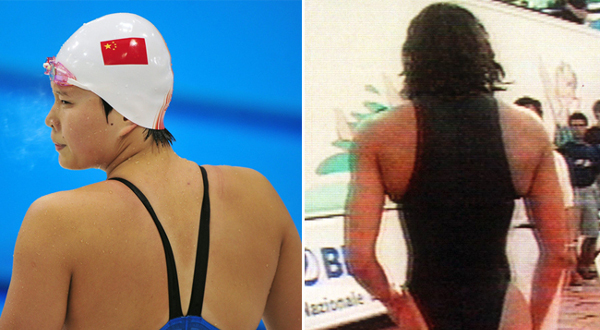 Over the past 15 years, China's Swim Team has been accused and found guilty of using a cocktail of performance-enhancing drugs.
Eleven athletes tested positive for dihydrotestosterone at the 1994 Asian Games.
Four positive tests before the 1998 world championships along with vials of the human growth hormone were found in breaststroker Yuan Yuan's luggage before the worlds.
More than 40 Chinese swimmers since 1990 have failed drug tests. Just before the 2000 Sydney Olympics, China removed four swimmers from its team because of "suspicious" drug test results.
7. Mark McGwire
On January 11, 2010, Mark McGwire admitted to using steroids on and off for a decade and said, "I wish I had never touched steroids. It was foolish and it was a mistake. I truly apologise. Looking back, I wish I had never played during the steroid era."
He admitted using them in the 1989/90 offseason and then after he was injured in 1993. He admitted using them on occasion throughout the '90s, including during the 1998 season.
McGwire said that he used steroids to recover from injuries.
McGwire's decision to admit using steroids was prompted by his decision to become hitting coach of the St. Louis Cardinals.
According to McGwire, he took steroids for health reasons rather than to improve performance; however, a drug dealer who claimed to have provided steroids to McGwire asserted that his use was to improve his size and strength, rather than to just maintain his health.
8. Michelle Smith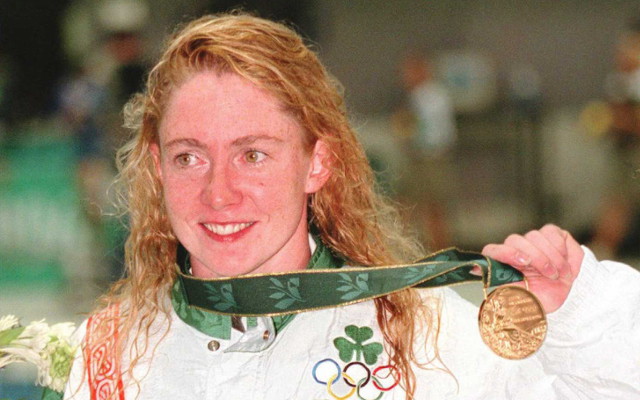 The Irish swimmer Michelle Smith shot to fame at the 1996 Atlanta Olympic by winning four medals, three of them gold in the 400m freestyle and 200m and 400m medley.
Suspicious arose over her sudden improvement, in going from 90th to first in the world in just over three years, while under the supervision of her then coach and then husband who was under a suspension for drugs charges.
Two years after the Atlanta Games, Smith was accused of tampering with a urine sample with alcohol and she was banned by FINA for four years.
Smith appealed the decision where it was heard she took Androstenedione, a metabolic precursor of testosterone, in the previous 10 to 12 hours before being tested. It also became known that two previous samples, taken between November 1997 and March 1998, had also shown traces of Androstenedione and the ban was upheld.
She was 28 at the time, and the ban effectively ended her competitive swimming career. Smith was not stripped of her Olympic medals, as only samples subsequent to her Olympic involvement tested positive.
9. Germany during the 1970's and 1980's
Very few East German athletes ever failed an official drugs test, which is why very nearly enough to convict them all.
After the collapse of the Berlin Wall, a whole galaxy of uppers, downers and East Germans came forward to reveal that they'd been fed doses of pills and syringes of unknown substances for years (by their own government, no less) and given the very stern word that it would be in their own best interests to use them.
It is estimated up to 9,000 East German athletes were doped under a program that ran from 1972 to 1989.
They should have known that in the Cold War on Drugs, there are very few winners.
10. Nadzeya Ostapchuck
Belarusian shotputter Nadzeya Ostapchuck was busy basking in London Olympic glory before someone noticed that she had tested positive for drugs not once, but twice – before and after – her 21-metre throw.
As she should have expected, Nadzeya was stripped of her medal, subsequently awarded to New Zealand's Valerie Adams, and banned from competition for a year – a lenient penalty, as Nadzeya maintains she was unaware that her coach, Alexander Yefimov, was pouring spoonfuls of metenolone into her food.