---
And the most absurd decision of the season award goes to Phil Brown…
Not many people can say they have had a team talk from Jeremy Kyle! Well we did today haha bit star struck!!

— Matthew Lund (@MatthewLund1) April 27, 2013
Cretinous manager Phil Brown, formerly of Premier League outfit Hull City (it's insane, isn't it?), has made a few questionable decisions in his glittering career. Suggesting Andrea Pirlo's reluctance to play in England was a result of homophobia was certainly one of Brown's high points, as was his half-time teamtalk on the pitch during Hull's defeat to Man City in 2008, which was widely credited with shattering his players' confidence and leading to the Tigers' eventual relegation.
But perma-tanned headset-wearer Brown – now much more suitably manager of League Two Southend – went one step further this weekend by asking ITV daytime chat show host Jeremy Kyle to give his players a pre-match pep talk ahead of the home clash with Morecambe.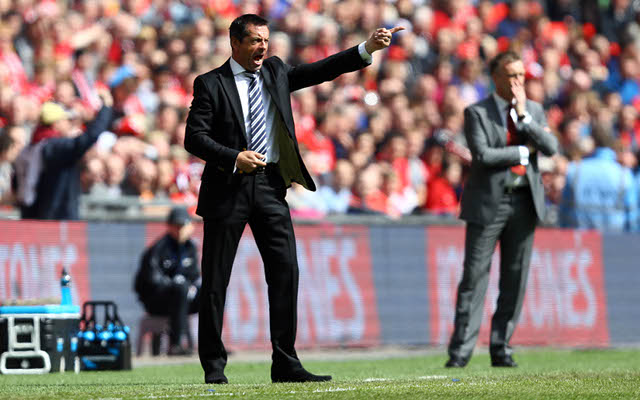 Needless to say, Southend lost 1-0 – their fourth defeat in 8 matches since Brown took the reigns. Kyle may be an expert at talking down to overweight, under-educated, promiscuous single-mothers but he obviously lacked the necessary motivational skills to inspire the Seasiders to victory, against a Morecambe side who also had nothing to play for.