---
England superstar could be aiming for a place in his nation's union side for 2015 World Cup.
South Sydney forward and English star Sam Burgess has been linked with a sensational move to rugby union in time for the 2015 World Cup.
Reports from Australia and The Daily Telegraph suggest the current NRL star was approached by members of the England Rugby Football Union during the rugby league world cup held in the UK last year.
The proposed deal could be worth up to $2 million over three years, and Burgess who is contracted with the South Sydney Rabbitohs until 2016, would leave at the end of this upcoming season if he chose to swap codes.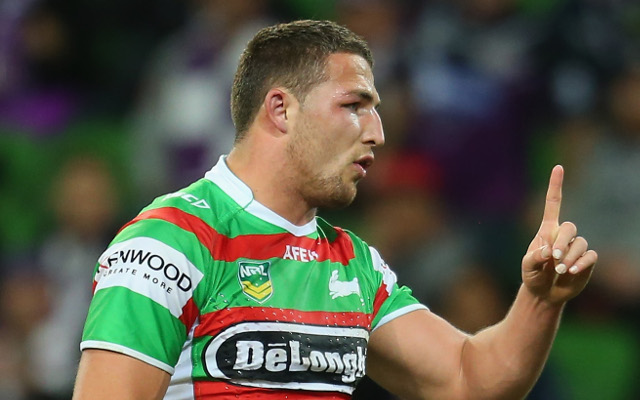 Souths chief executive Shane Richardson denied Burgess had been approached by any other code or team.
"There's been no approach from the English rugby union, Sam Burgess, his management or any English rugby union clubs about a release," Richardson said.
"He's contracted with South Sydney for another three seasons."
Burgess's commercial agent, James Erskine from SEL said his client was always a target of offers from rival clubs and codes, but said he was not aware of an offcial offer from English rugby union.
"I don't know whether that's true or not, he gets approaches all the time," Erskine said. "At the moment he's got a contract with Souths, that's all I can say really.
"Whether or not someone approached him when he was in England during the Rugby League World Cup I don't know. He's playing for Souths this year. Whether Sam's had discussions with Russell (Crowe) about something else, I don't know."
If Burgess was to leave the NRL, the code would lose one of its biggest stars with the Englishman rated as one of the best imports to hit Australia ever, with his acclimatisation paving the way for his three brothers also to sign with Souths.