---
Star plans to cross codes at the end of the Australian winter, eyes off 2015 World Cup.
The Rugby Football Union has pulled off a stunning signing coup by nabbing rugby league superstar Sam Burgess on a rich multi-year deal.
The Daily Mail is reporting the 25-year-old has already signed a deal to leave the NRL side, the South Sydney Rabbitohs, at the end of the upcoming NRL season despite being signed through to the end of 2016.
England coach Stuart Lancaster, the RFU, the NRL and the Rabbitohs have all denied Burgess has been approached, but the Mail says a transfer fee of $500,000 has been agreed on and Burgess will line up for an Avia Premiership side, possibly Bath, next season.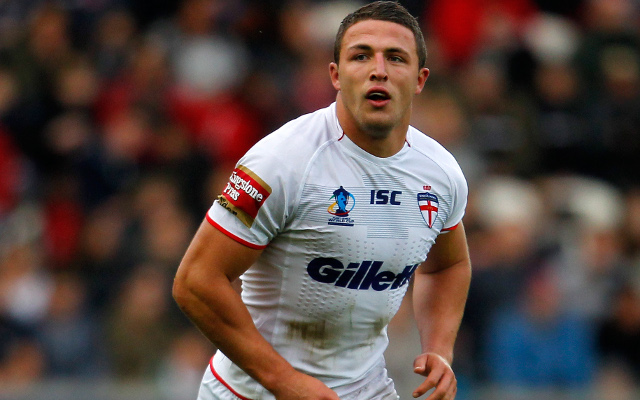 Souths forward John Sutton said if Burgess did buy out of his contract early it would be a massive blow for the club given his impact on the side since coming to Australia.
"It would be a loss, he is a great player," Sutton said.
"Ever since he (Burgess) came to Souths he has been a leader.
"He would be a big loss if he does go but I don't know anything about that. I'm not worried. We have a year ahead to worry about."
Burgess starred for England rugby league during the World Cup held in the UK last year, where it is believed Burgess was approached about playing rugby union, possibly as a centre, ahead of the 2015 World Cup.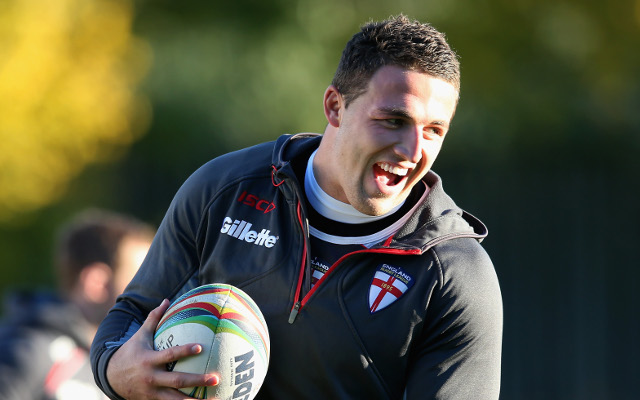 However, the Rabbitohs continue to placate fans saying one of their most marketable and important players had not left the club just yet, sending a message to its members.
"The club has had no contact from Sam's management, the Rugby Football Union or any rugby union clubs in the UK regarding a release for Sam Burgess from his NRL contract with the Rabbitohs," the statement read.
"If an when any important information is to be communicated about the club and its players, we will communicate with our members first, as we did this week with the re-signing of head coach Michael Maguire."
Sam was joined by his older brother Luke and younger twin brothers Tom and George and the four along with their mother Julie, who has moved to Australia, creating history in all playing for the Rabbitohs first grade side.