---
More of this please! Will Petr Cech make his much-anticipated debut for Arsenal?
For the first time since their dominating 4-0 FA Cup win over Aston Villa, the new-and-improved Arsenal squad makes its return to the pitch after a six-week rest and take on Singapore in an international pre-season match.
Alexis Sanchez is still out on rest after his successful run in the 2015 Copa America in which the Arsenal super-striker led his home country of Chile to a host-nation win. But it gives the Gunners a golden opportunity to see Theo Walcott in the central role.
But naturally, all eyes will be on Arsenal's blockbuster signing – goalkeeper Petr Cech – is likely to make his debut just a few short weeks after crossing town and leaving Stamford Bridge to join Arsenal.
Here are our predicted Arsenal XI for the match against Singapore:
Goalkeeper: Petr Cech
The wait should be over in Singapore with the Premier League's No. 2 all-time leading clean sheet getter making the start for Arsenal.
Right Back: Hector Bellerin
Arsene Wenger should give Bellerin the first look with the veteran trying desperately to stave off Mathieu Debuchy from his starting job.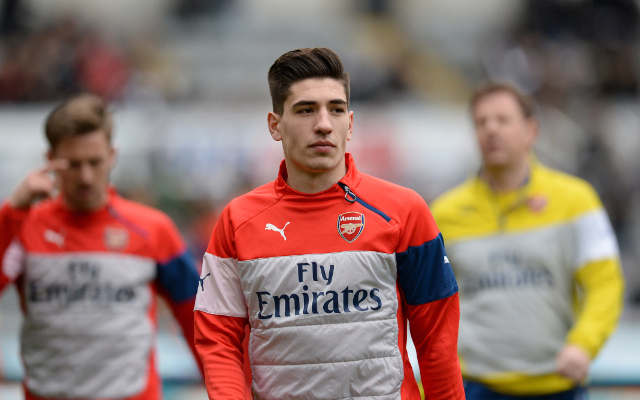 Left Back: Nacho Monreal
A strong performance last season gives Monreal a leg up over Kieran Gibbs.
Center Back 1: Per Mertesacker
Despite heavy competition for his spot, Mertesacker appears to have his job locked down for the time being. He'll need to keep up the strong performances in order to retain the job over a depth-filled spot, but for now it's his.
Center Back 2: Laurent Koscielny
Pretty much a no-brainer for Arsenal with the club's top center back coming off an excellent season and poised to be one of the major defensive leaders as Arsenal makes a title run.
SEE MORE:
Petr Cech latest
Arsenal transfer news