---
The supporter says he was mocked after napping at the Yankee Stadium.
A fan of baseball side New York Yankees is suing commentators for £5.8m after it was said they mocked him when he fell asleep during a game.
Andrew Robert Rector was caught on camera taking a nap as his side took on Boston Red Sox at the Yankee Stadium on April 13.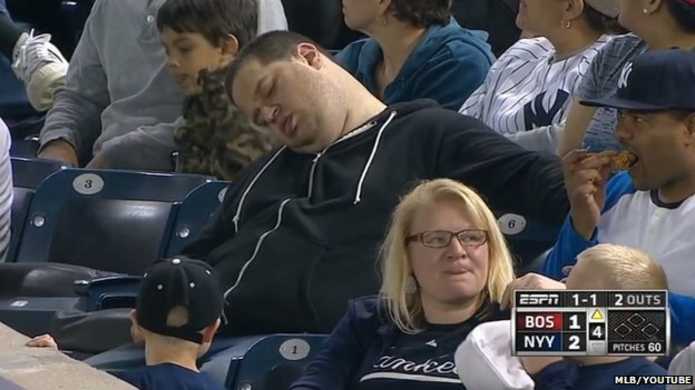 Photo courtesy of the BBC.
Announcers Dan Shulman and John Kruk are then said to have hurled an 'avalanche of disparaging words' at Mr Rector which dubbed him 'fatty' and 'stupid.'
As a result the supporter has taken out a lawsuit against the pair as the mockery caused 'substantial injury' to his 'character and reputation' and 'mental anguish, loss of future income and loss of earning capacity.'
ESPN, Major League Baseball and the Yankees themselves have also been named as defendants.