---
New York Knicks team president Phil Jackson suggested that he is making free agency a priority over the Draft this summer, but who could he target?
READ MORE:
Jackson says free agency priority for Knicks: P-Jax ready to make a splash.
Knicks could re-sign Bargnani: Italian could be set for new deal.
Knicks open to trading first-round Draft pick: Much would depend on what they get in return.
With a 13-51 record this season, it has been a miserable campaign for rookie coach Derek Fisher who has seen his roster overhauled within months of taking the job.
Jackson described this season as a project "that has gone awry" this week, and it will certainly take a lot of hard work to get the franchise back on track.
After JR Smith and Iman Shumpert were traded to the Cleveland Cavaliers, Samuel Dalembert was waived and Amar'e Stoudemire secured a contract buy-out, many more names have been linked with an exit.
In addition, the Knicks lost star man Carmelo Anthony for the rest of the season due to knee injury, and ultimately this year can't end quick enough as far as the organisation as a whole is concerned.
Looking forward, by giving Anthony a significant contract last summer, it is clear that he is the piece that they will build around next season and beyond.
The 30-year-old is a heavy scorer, and Jackson needs to identify the players that would not only shine at MSG in their own right, but who would be able to facilitate and make Carmelo look better with their contribution.
Based on the current roster, there are several names that can go to start with. Quincy Acy, Jose Calderon, Cleanthony Early, Shane Larkin and potentially Tim Hardaway Jr can all be traded or released.
If any positives can be taken from this season, Lou Amundson, Langston Galloway, Alexey Shved and Jason Smith have proven to be solid role players, and so arguably the bench isn't so much of an issue.
So who is available on the free agency market that would realistically be willing to move to New York? Marc Gasol has already reportedly ruled himself out of making the switch, while if Kevin Love wins a championship with the Cavaliers this year, there isn't much chance of him upping and leaving after just one season.
LaMarcus Aldridge is another name that has been linked to the Knicks, but there are real question marks over whether or not he would be willing to leave Portland behind.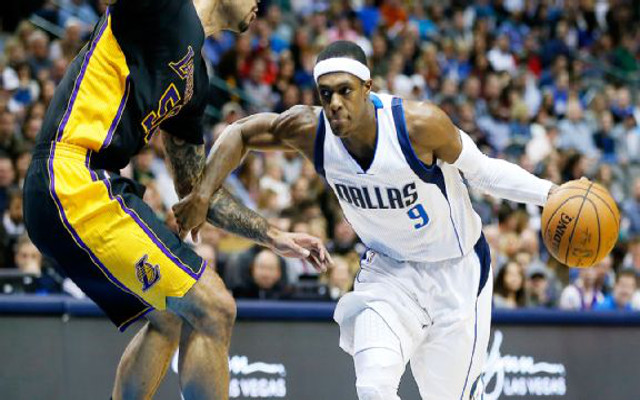 As a result, it is either Rajon Rondo or Reggie Jackson who should be the priority for the Knicks this summer. Fisher needs an elite point guard to run his system and to act as a facilitator to Anthony, and while Rondo and Jackson moved to Dallas and Detroit respectively just recently, it is expected that both men will hit free agency.
While that's the starting block, the Knicks also need to add wing depth and both size and quality in the front-court. Will Draymond Green listen to offers outside of Golden State? That remains doubtful, but Greg Monroe is another man on the market and he should be a target for the Knicks.
Elsewhere, Wes Matthews is out of contract at the end of the season, and depending on if Portland offer him a new deal and he makes a full recovery from his Achilles injury, he could also be a smart pick up. As would Tobias Harris, who has made no secret of his desire to move to New York.
There are of course other names that will be unrestricted free agents this summer, but it a case of being realistic. Jimmy Butler, Kawhi Leonard and DeAndre Jordan are likely to stay where they are, while Goran Dragic and others may make similar decisions after recent moves.
However, there is still a massive pool of players that the Knicks can choose from, and no matter how bad this season has been, the appeal of living and playing in New York is not one many can ignore.