---
Speculation this month has linked big names with moves this month.
The NBA trade deadline on February 20 is rapidly approaching, but with a number of high profile names in the rumour mill, which moves actually make sense?
1. Los Angeles Lakers – Pau Gasol
Although a trade deal with the Cleveland Cavaliers fell through last month, the Lakers seemingly remain keen on offloading Gasol with the Phoenix Suns the latest franchise to be paired with an interest in the Spaniard, as reported by ESPN.
The Lakers star has improved his numbers in January and is an attractive trade piece again, with the franchise looking to save some luxury-tax dollars and ultimately create cap space to lead an assault in the market this summer.
Experts continue to call for the team to tank in order to fetch a strong draft pick, and with Gasol's advancing years it is time to put nostalgia aside and think of the future if they are going to assemble a competitive roster alongside Kobe Bryant to be able to compete for another NBA championship. TRADE.
2. Philadelphia 76ers – Evan Turner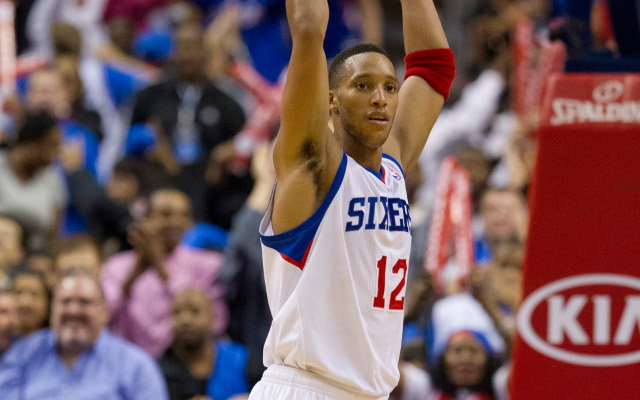 The 76ers are actively looking to trade Turner, and the 25-year-old has publicly revealed that he isn't surprised after the upheaval and change in direction last summer, Sporting News reports.
The Sixers are looking ahead to the long-term future where they can obtain as many draft picks as possible to construct a competitive roster, and the likes of Thaddeus Young and Spencer Hawes are also reportedly on the market.
However, it's Turner's name which is consistently coming up on rumour sites, and although there is no concrete interest at this point, things could change before the deadline and he may be starting a new challenge elsewhere. TRADE.
3. Boston Celtics – Rajon Rondo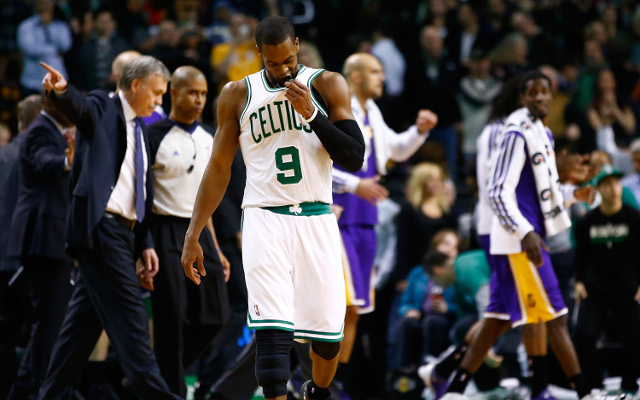 Rondo has recently returned to action after recovering from an ACL injury, but he returns to find this Celtics team looking a lot different.
Kevin Garnett, Paul Pierce and Jason Terry are gone, and instead Boston are going through a transitional phase where the front office is rebuilding the roster.
As a result, there has been speculation suggesting that he will be moved to continue the process, according NESN. However, ultimately he is 27 years old and entering his prime which should make this an easy decision for Danny Ainge, particularly considering Rondo has insisted he can see his future in Boston.
The Celtics will arguably be better off keeping their influential point guard, and using him as a reference point to build pieces around. DON'T TRADE.
4. Toronto Raptors – Kyle Lowry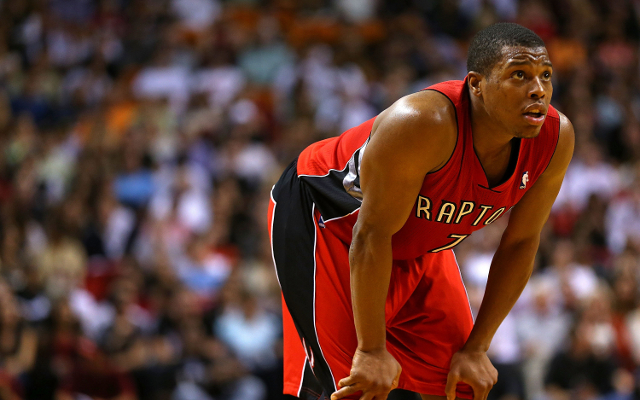 Along with Amir Johnson, Lowry has been touted as a potential trade candidate by the Raptors, given his impending free agency and a possible lack of desire from the front office to offer him a big contract in the summer, FanSided reports.
However, put simply, the Raptors would be crazy to trade Lowry at this point, given that they are third in the Eastern Conference and based on the fact that the conference looks weak this year, they could well put a post-season run together.
The franchise has some young, exciting pieces in place, and to disrupt it at this stage just when Toronto feels as though they are on the up, would be nonsensical. DON'T TRADE.
5. New York Knicks – Carmelo Anthony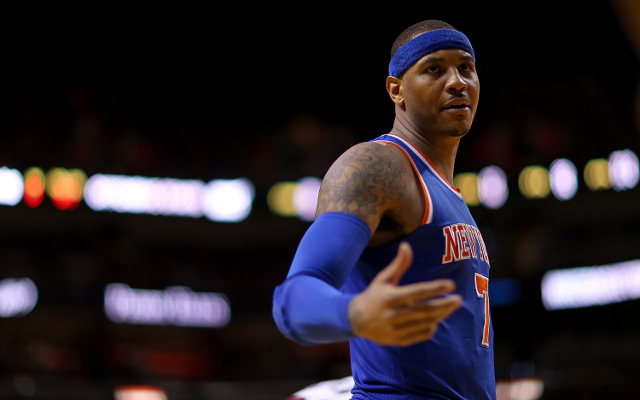 At the start of the season, one of the biggest questions was whether or not Melo would test free agency and leave the Big Apple, or re-sign with the Knicks.
That appears to be too far away considering the disappointing season that New York has endured thus far, with suggestions that despite a love for playing under the city's lights, Anthony may move on as he looks to end his wait for a championship.
The question then for the Knicks is whether or not there is any benefit in keeping him for the short-term? Depending on whether they can get the right deal and make the right moves to rebuild their roster, it may well make sense to deal now with the eyes of Chicago apparently fixed firmly on their biggest star, as reported by ESPN.
Essentially, Melo is not the type of player that you can build around and rely upon in guiding you to a championship. He is a potent scorer and will be a valuable piece alongside other talented players, which should push him away from the Garden in the coming months if not before the trade deadline. TRADE.