---
The announcement that Milan and Juventus legend Andrea Pirlo would be joining New York City FC in the MLS was met with great fanfare, especially by U.S. football fans who have a nearly-insatiable appetite for former UEFA stars that are well past their prime.
With legends like Frank Lampard, Steven Gerrard and David Villa carving a new niche for themselves in the United States, the aging superstars can earn top dollar in a country that doesn't otherwise go out of its way to overspend on the world's top talent – allowing them to become the big fish in a small pond of talent.
But despite the value Pirlo brings to NYC FC, a recent report on the salaries of the former UEFA stars indicates that the former Juve star's wages aren't all that in comparison to the other big names.
Here is a look at some of the highest paid ex-Premier League and European stars in the MLS…
6. Andrea Pirlo, New York City FC ($2.0m salary / £1.28m)
Pirlo starts towards the bottom of the list – but this figure will come as an especially big surprise when you see how many times NYC FC appear on this list later.
5. Robbie Keane, LA Galaxy ($4.5m  salary / £2.9m)
The reigning MLS MVP has been bumped all the way down to fifth place with the arrivals of Gerrard, Lampard and Kaka to the United States. It took Keane 422 appearances to make his 150 league goals in the Premier League – in less than four seasons in the MLS he's already reached recorded 57.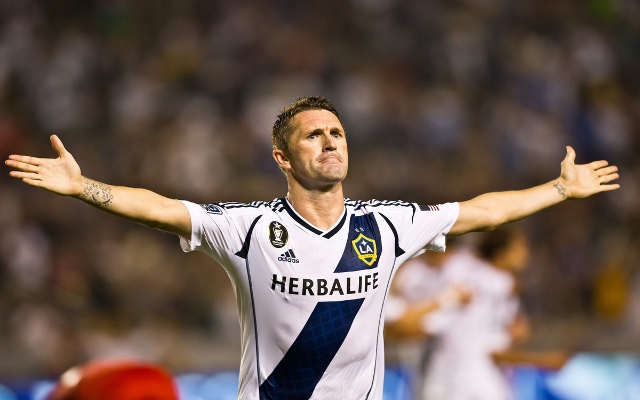 SEE MORE:
Memphis Depay squad number: Man United to give new signing 'Ronaldo shirt' once £45.9m sale is done
Video: Arsenal 6-0 Lyon – Oxlade-Chamberlain scores fine goal as Gunners earn 9 points in Emirates Cup
Celebrity football fans: PORNSTAR Man Utd lover, ROYAL Arsenal supporter & Chelsea-mad ACTOR in top 10