---
Skipper says standards in the side need to lift ahead of Ashes.
Australian cricket captain Michael Clarke said the sacking of Mickey Arthur as coach was not led by a player revolt, saying it was a decision that came from Cricket Australia (CA) alone.
Speaking at a press conference today, Clarke said the news of the changing of the guard took him by surprise as he continues to try and prepare his men for the first Test match against the English at Trent Bridge in 16 day's time.
"Like everybody I was shocked at the time but over the past 24 hours I've been allowing it to sink in and trying to keep my focus on the Ashes tour," Clarke said.
"I think this is a decision made but CA , it had nothing to with the players or me personally. CA made this call.
"For us a a playing group and now Darren (Lehmann), we have to make sure we have success on this tour.
"The Australian public and us as players want to have success. We know what the expectations are off the field as well.
"No doubt we have a less experience team after losing (Michael) Hussey and (Ricky) Ponting but that's not an excuse."
Clarke said the off-field incidents, such as David Warner's recent fight in a pub with Joe Root, were a sign that players needed to be more accountable for their actions as representatives of the sport and of their country.
"We know what behaviors are required and performances are expected of us and we need to improve," he said.
"I'm certainly accountable for the team on and off the field, this is a young team and in life you make some mistakes.
"Senior players and the management need to be pulling players up when they don't meet the standards of an Australian cricketer.
"99 per cent of what you do with this team is a privilege and you have to uphold that and we will be as prepared as possible and we are looking forward to this challenge, no doubt about it."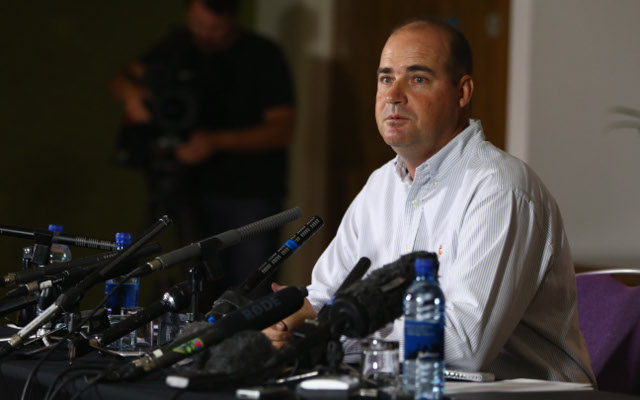 Arthur also spoke to the media about his sacking and said he realised that coaching was a performance-based industry.
"The disappointing this is I truly felt we were nearly there to cracking it," Arthur said.
"I think we handled (the Warner incident) exactly by the book, I think it was handled appropriately.
"I've got complete trust in this group of players. They're learning the ropes the hard way, but there's a lot of talent in this group.
"The players will be fine (going into the Ashes). There's a really good coach coming in, the captain is an outstanding individual.
"Nobody likes losing their job, all I can say is I've given 100 per cent commitment, I've chucked everything at it."
When asked if he was annoyed nobody else attached to the side had faced consequences for the dip in form and standards of behavior, Arthur said he was the head coach for a reason.
"I've been around this industry long enough to know the responsibilities that come with it," he said.
Former Test player Darren Lehmann was promoted to the position of coach and selector in the wake of Arthur's sacking.