---
Some of the greatest players ever in the history of the game get ready to clash.
Shane Warne believes Kevin Pietersen will seize the chance to shine when they line up in a star-studded Rest of the World side in the Lord's bicentenary match on Saturday.
Warne, widely regarded as cricket's greatest leg-spinner, will captain former Hampshire colleague Pietersen against an equally star-studded MCC team led by India hero Sachin Tendulkar.
Pietersen was controversially axed by England following the team's 5-0 Ashes series loss in Australia even though he is England's all-time leading run-scorer.
South Africa-born Pietersen, a former England captain, hasn't given up on an international recall although the present hierarchy, including Test skipper Alastair Cook, are adamantly opposed to his return to the team.
Warne, who championed Pietersen's case ahead of his Test debut in 2005, only to be on the receiving end of the strokemaker's blistering Ashes-clinching 158 at The Oval that year, was in no doubt of his quality.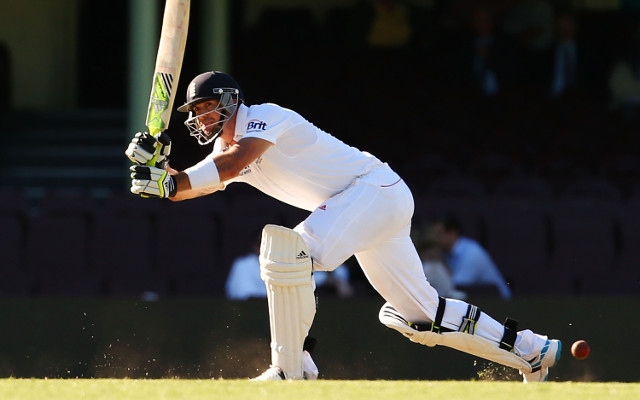 "KP is an absolute match-winner," Warne told a Lord's news conference on Friday.
"He is a superstar and a wonderful player. He is fantastic to watch, I'm sure he will turn it on on Saturday and smash it all over the park. He has played well over the years at Lord's in his time with England and hopefully he can do that on Saturday."
Warne has been repeatedly critical of Cook's tactics in the field, most recently during England's 1-0 Test series loss at home to Sri Lanka.
Although his colourful life off the field meant Warne never captained Australia in a Test match, he was widely regarded as one of the best tacticians of his age and did skipper both his home state of Victoria and English county Hampshire.
Asked for his thoughts on captaincy, Warne replied: "I think you can always improve as a player and as a captain, some people are naturally a leader and some people it doesn't suit them.
"Ask Ian Botham, one of the best all-time cricketers but he always said captaincy wasn't for him," added Warne in a reference to the all-rounder's unsuccessful spell as England captain in the early 1980s.
"You can improve but you are either a leader or you are not and if you are not a leader and you try to force something it doesn't really work."
Tendulkar, who only retired in November, insisted he hadn't missed cricket too much.
"I have enjoyed my time with the family, I started practising 10 days ago and it is nice to be back in the gear and hitting a few balls — I'm still trying to find the centre of the bat," said Tendulkar, cricket's all-time leading Test and one-day international run-scorer.
"I have been watching but I haven't been feeling like getting in the net."
With Marylebone Cricket Club (MCC), having moved to its present Lord's site in the north-west London suburb of St John's Wood in 1814, Saturday's match celebrates the 200th anniversary of the 'home of cricket'.
Tendulkar, who first came to Lord's as a teenager, said: "It is always a special feeling, whenever I come here it is special — the crowd and the atmosphere is fantastic, no matter how many times you come here."
He added he was looking forward to Saturday's match where his side will include the likes of fellow India batting great Rahul Dravid, West Indies star Brian Lara and Australia's Brett Lee, with Warne's Rest of the World team including Adam Gilchrist, Muttiah Muralitharan and Shahid Afridi.
"The idea is to celebrate the occasion and give something special to the spectators, compete in the right spirit and compete as hard as possible," Tendulkar said.