---
Manchester United's search for a new right-back looks to have ended with a deal for Torino's Italy international Matteo Darmian.
With Antonio Valencia spending most of last season at right-back, it was clear that addressing that position in the summer was a priority for Louis van Gaal, who doesn't appear to have been convinced by Rafael.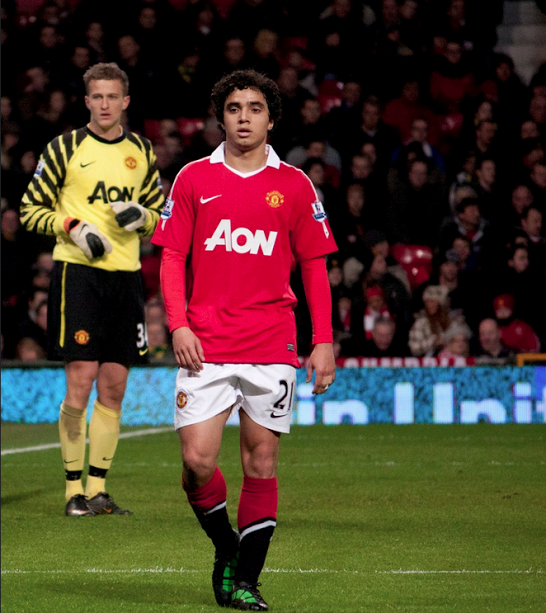 United were linked with the likes of Nathaniel Clyne and Seamus Coleman, but signing Darmian is a further indication of the better value to be found on the continent.
Both Clyne and Coleman would have been fine additions to the United squad, but at the respective prices, you can see why Van Gaal has settled on Darmian.
The 25-year-old will cost a fraction more than Liverpool paid Southampton for Clyne, but the England international only had a year left on his contract, so his price was deflated on that account.
Coleman, meanwhile, was reportedly valued at twice the price of Darmian at £25million, with Everton reluctant sellers of the Irish defender.
With several other areas of the squad to strengthen, spending such a sum on Coleman would have been extravagant when Darmian is arguably a much better fit for United and makes them look an attractive price in the Premier League betting. There is, though, certainly an interesting comparison to be made with Clyne, and not just because of their almost identical transfer fees.
Both Darmian and Clyne ended the 2014/15 season with the same WhoScored rating of 7.04. They also had similar passing stats, with Darmian's accuracy coming in at 77.7 percent and Clyne at 78.5 percent. For Darmian, that was a drop on the previous two seasons at Torino, where he had a percentage above 80.
There are, though, three key areas where Darmian is probably a better signing for United than Clyne, who was wanted by Sir Alex Ferguson three years ago before he left Crystal Palace to join Southampton. As an aside, it remains a mystery why United didn't take the gamble on signing Clyne for £2.5million when there were question marks over the right-backs they had in the squad then.
Fast-forward three years and Clyne has proven himself in the Premier League and has also broken into the England squad, but United defender Phil Jones was recently preferred by Roy Hodgson for the European Qualifier in Slovenia.
In contrast, Darmian is an established member of the Italy team after making his debut just before last year's World Cup. He also produced a fine performance in Italy's win over England in Brazil.
Allied to Darmian's greater international experience, he also boasts more versatility than Clyne as he is capable of playing across the defence. He played almost as many games at left-back last season than he did on the right and so he provides a viable alternative to Clyne's former Southampton team-mate Luke Shaw. In addition, Darmian can play as part of a three-man central defence, which gives Van Gaal the chance to return to that formation.
The third factor in Darmian's favour is that he is around three inches taller than Clyne. Three inches might not seem too much, but Van Gaal has been determined to increase the height in his team as United were often caught short defending set-pieces last term.
Signing Clyne would not have been a bad move by United by any means, but when a player like Darmian was available, there was certainly no need to get embroiled in a bidding war.