---
The last goal of the last game of Steven Gerrard's storied career came amidst Liverpool's worst lost in Premier League history.
SEE MORE:
WATCH! Abel Hernandez punch Phil Jones as Man United's 0-0 draw at Hull gets heated
Liverpool boss Brendan Rodgers accepts he may be sacked following blowout loss
Video highlights: Stoke 6-1 Liverpool – Steven Gerrard humiliated on final Reds appearance as party-pooping Potters run riot
Last week Steven Gerrard's final home game for Liverpool ended in frustration, this week the final game of his career ended in a nightmare straight out of Elm Street as the Reds lost by an other-worldly 6-1 as the final score.
In what was both the biggest win in Premier League history for Stoke City and the biggest loss in Premier League history for Liverpool, the Reds ended their season on one of the lowest of all low-notes – allowing a whopping 9 goals in the last two matches against teams who, on paper, were not their equals and both of whom were more than 10 points behind them on the table going into their matches.
Here is a look at the player ratings from Liverpool's humiliating loss to Stoke City: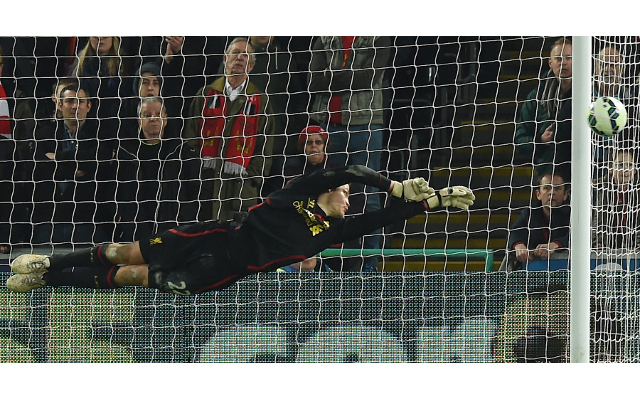 10. Sean Mignolet, Goalie
Seriously? The last game of the season and the last game of Steven Gerrard's legendary career and that's the best you can do? Three goals in eight minutes? Five goals in twenty-five minutes? Mignolet may have to wear a mask the next time he's at a Liverpool pub if he doesn't want to get bottles thrown at him.