---
So far in the Chelsea transfer window, Jose Mourinho has signed just Radamel Falcao and Asmir Begovic, while the champions continue to pursue Everton's John Stones, according to The Guardian.
However, while Chelsea's incomings have been limited thus far in the window, it is the list of players that the Portuguese manager has chosen to keep away from his first-team this summer that raises concerning questions.
Mourinho has allowed Josh McEachran – who could perhaps have been the long-term replacement to Frank Lampard – to leave west London permanently and sign a three-year contract with Championship outfit Brentford [via BBC Sport].
Marco van Ginkel – who spent last season on loan with AC Milan – has joined Stoke City temporarily for the 2015-16 campaign.
Centre-backs Andreas Christensen and Tomas Kalas have also been sent out on loan for the imminent new season – despite Chelsea having just three senior players in this position: John Terry, Gary Cahill and Kurt Zouma.
Striker Patrick Bamford – last season's Championship Player of the Year – has, too, been sent out on a season-long loan – to local rivals Crystal Palace.
Such transfer activity leads us to question: is Jose Mourinho really building for the Premier League champions' long-term future?
SEE MORE:
Read the latest Chelsea transfer gossip!
Five reasons why Arsenal are guaranteed to win the Premier League this season
Earlier this year, nearing the end of the 2014/15 campaign, the former Real Madrid boss spoke of his desire to build a dynasty with Chelsea – even suggesting that, while it would be impossible to match the tenure of Manchester United legend Sir Alex Ferguson – he wished to build a similar project with the Blues.
"We are building a team for a long time, for the next 10 years. That is the objective. More important than my team is Chelsea's future," Mourinho was quoted by Express Sport as saying.
Mourinho agreed terms on a three-year contract extension with the club in July, according to The Independent. Chelsea fans should have been buoyed by this news, as it seemed to suggest that their beloved team were planning for the future, instead of simply being fixated on what can be won now.
Nonetheless, concerns remain regarding the validity of this alleged dynasty.
Take the recent departure of Bamford and the arrival of Falcao as a prime example.
The Blues paid Nottingham Forest £1.5m for youngster Bamford in January 2012 [via BBC Sport] – surely with the hope that the striker would feature in the first-team as his career in the English capital progressed. Last season, on loan at Middlesborough, the 21-year-old was in magnificent form – scoring 17 goals in 34 Championship appearances. It seemed that he could finally be closing in on his rise to stardom at Stamford Bridge.
It is therefore impossible to comprehend Mourinho's decision to sign Falcao, unless his motivation was to prove that rival boss Louis van Gaal was wrong to discard the Colombian international after an underwhelming loan spell at Man United. Despite once being one of Europe's finest centre forwards during stints with FC Porto and Atletico Madrid – it's improbable that the 29-year-old will rediscover his best form following a serious injury; a similar story to that of former Blues striker Fernando Torres.
Few can deny that to get the best out of any world-class striker – such as Diego Costa – competition is required, and the former Atleti hit-man mustn't get comfortable, knowing he is first-choice on a regular basis. However, why couldn't Bamford – rather than Falcao – have been Costa's competition for the title-defending 2015-16 campaign?
The Colombia international's struggles at Old Trafford – particularly with his confidence – were plainly visible to Premier League supporters and, sadly, following such a destructive season, it may take months for his self-belief to reemerge.
Bamford, on the other hand, would likely have been brimming with confidence after starring in the Championship, but,having been left out of Chelsea's pre-season tour of North America [via the Daily Star], the English youngster may now fear that he will never feature in Mourinho's plans.
Let's remind ourselves of the age of Tottenham Hotspur striker Harry Kane.
21.
Let's also remind ourselves how many Premier League starts the England international had prior to the 2014-15 season.
Six.
If Kane was at Chelsea, would he have been handed his chance in the Premier League and consequently earned his first call up to Roy Hodgson's senior Three Lions side? I'm going to safely suggest no.
Mauricio Pochettino may have taken a gamble in showing faith in Kane ahead of experienced forwards Emmanuel Adebayor and Roberto Soldado; however, experience is certainly not the be all and end all – as the 21-year-old's 29 goals proved.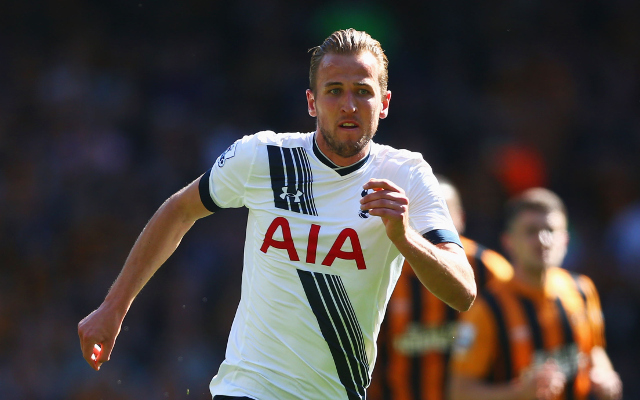 Kurt Zouma, 20, remains the only youngster to have emerged in Chelsea's first-team on consistent basis under Mourinho, being handed significant opportunities in Europe and in England. However, perhaps this was not because of his talent – but rather as a consequence of his price-tag.
It would be naive to overlook the £12m transfer fee that Chelsea agreed with Saint-Etienne for the France international in January 2014 [via Sky Sports], and it's certainly feasible that Mourinho may have been placed under pressure from the Blues hierarchy to prove that their investment in the then-teenager was virtuous.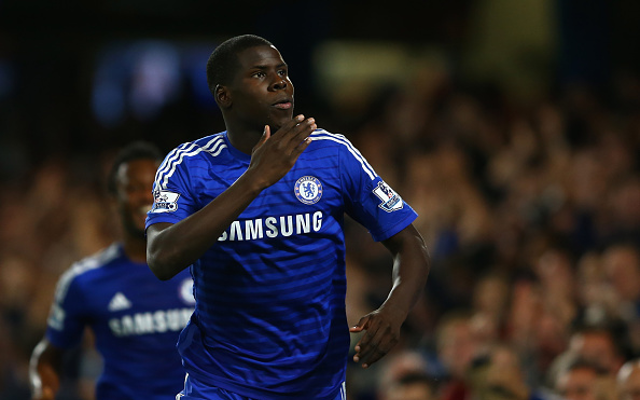 Nonetheless, it cannot – and should not – be ignored that the Blues' spending has been far short of Manchester City and Manchester United's thus far this summer.
To date, the Citizens have secured the signature of Raheem Sterling for £49m [via BBC Sport], while the Red Devils have clinched four new signings [via Sky Sports].
The concern with Chelsea is perhaps not their spending, but rather the continued outgoings from their academy – whether it be permanent or loan deals.
If Mourinho really is beginning to build a dynasty at Stamford Bridge, he must begin nurturing the club's academy, and stop searching outside of west London for talent that may eagerly be lurking in the shadows at Cobham.