---
Get the low down on who will attract the most attention at the upcoming auction for the IPL season.
The silly season that is the Indian Premier League annual auction is not far away, and with some teams like the Delhi Daredevils opting for an entire clean-out, 2014 looms as one of the most exciting in the seven-year history of the competition.
fanatix looks at who will most likely attract the most attention from various team owners, who will be desperate to buy their skill and marketability for the upcoming season.
Click here to see the full list of every player retained for season 2014.
1. Mitchell Johnson – Australia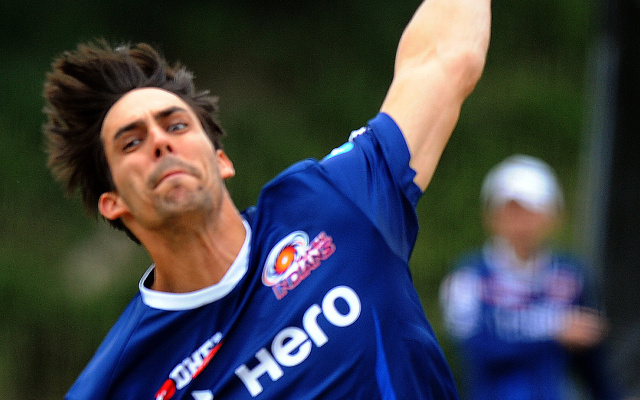 2013 IPL stats
Batting:
Matches: 17
Total runs: 39
Highest score: 11
Average: 9.75
Strike-rate: 108.33
Fours: 2
Sixes: 2
Bowling:
Wickets: 24
Best-bowling: 3-27
Average: 19.12
Economy: 7.17
Strike-rate: 16
Johnson will garner plenty of interest from all of the owners of every team, and could join the exclusive million dollar man club, with his name hot property in the cricket world after his stunning efforts for Australia in the recent Ashes series.
While he is yet to pull on the coloured clothes for Australia at the time of publication in his country's series against the English, Johnson is the ultimate confidence player, and with his tail up can be destructive with either bat or ball.
However, the 'right to match', introduced this year, will be crucial for franchises and will likely apply to Johnson.
This feature give teams a chance to retain a player being auctioned and the right of first match will enable a franchise to buy back a player even after other franchises have completed the bidding process for that player.
The team owner, however, will have to match the price of the highest bidder, something Johnson will be worth given his current form.
Click here to watch highlights of Mitchell Johnson in the IPL.